Salk Institute Names Alan Gold and David Hale to Its Board
Tuesday, December 10, 2013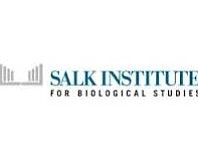 The Salk Institute for Biological Studies in La Jolla has appointed two veteran businessmen to its board – Alan Gold, Chairman and CEO of BioMed Realty Trust, and venture capitalist David Hale, CEO of Hale BioPharma Ventures LLC.
"Alan and David each bring outstanding records of entrepreneurial success and business expertise to Salk," said Irwin Jacobs, chairman of the Salk Institute Board of Trustees and co-founder of Qualcomm Inc.
Hale co-founded life sciences trade group Biocom, and serves on its board. He's a co-founder and director of Connect, a technology trade group, and acts as chairman of the board of trustees of Rady Children's Hospital, and is a member of the dean's advisory council for the Rady School of Management at University of California, San Diego. Hale chairs the boards of biotech companies Santarus Inc., Conatus Pharmaceuticals Inc. and Biocept Inc.
In addition to serving as chief executive of BioMed Realty (NYSE: BMR), a publicly traded REIT that specializes in the development and purchase of life science properties, Gold serves on the board of the Campanile Foundation, which raises funds for San Diego State University.