Ceremony Held for State Route 11 Groundbreaking
Originally published December 10, 2013 at 4:08 p.m., updated December 11, 2013 at 10:33 a.m.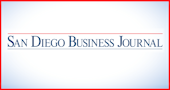 A group of elected officials and business leaders from both sides of the U.S.-Mexico international border gathered near the Otay Mesa port of entry to break ground on state Route 11, a four-lane road expected to provide a big boost to the region's economy.
The 2.5 mile freeway will connect a planned, new Otay Mesa border crossing with state Route 905 and to state Route 125. The roadway is being done in three segments with the initial work moving west to east from SR 905 to Enrico Fermi Drive at a cost of $112 million, according to the San Diego Association of Governments, the regional transportation agency overseeing the project.
The cost for the project including the new port of entry is estimated between $700 million to $750 million, Sandag said.
Financing for the first segment comes from $71 million in state Proposition 1B Trade Corridors Improvement Fund and $41 million from the federal Coordinated Border Infrastructure program. Coffman Specialties Inc. of San Diego is the contractor for the segment, expected to be done by 2015.
Segment Two will extend SR 11 from Enrico Fermi Drive to Siempre Viva Road, and includes a new commercial vehicle enforcement facility. Segment Three entails the construction of the new port of entry. Sandag said the last two phases will be built "as funding becomes available."