CareFusion Acquiring 40% of Israeli Company for $100 Million
Monday, December 9, 2013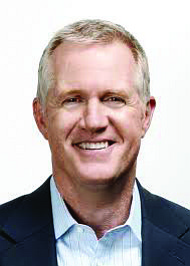 San Diego-based CareFusion Inc. is investing $100 million in Israeli pump maker Caesarea Medical Electronics, acquiring a 40 percent stake of the company.
Caesarea makes a variety of infusion and syringe pumps that are sold in about 60 countries, CareFusion said in a statement. CareFusion (NYSE: CFN), an $8.41 billion market cap company, develops a variety of medical instruments used primarily in surgery.
The investment "creates a strategic, long-term relationship" that is "very complementary" to CareFusion's infusion pump portfolio, Chairman and CEO Kieran Gallahue said in a statement.
By putting the company's "balance sheet to work through strategic investments," CareFusion will create opportunities to "drive growth for the company in new markets and outside the U.S.," Gallahue said.