PROPERTY: ACTIVIST GROUPS CLASH WITH AREA'S SHIPYARDS OVER CHANGES
Lines of Conflict Are Drawn Over Barrio Logan Zoning Issues
Saturday, December 7, 2013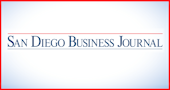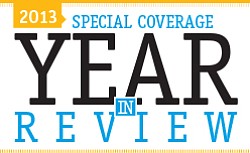 Homes and heavy industry have coexisted — often uneasily — in Barrio Logan for nearly a century; 2013 turned into the year that the simmering issue boiled into a citywide matter.
A city-sponsored, ad hoc committee on Barrio Logan's future finished five years of study, culminating with the San Diego City Council voting in September to rezone the neighborhood in an effort to create more space between housing and industry.
The ship repair industry protested, saying not enough room was left for maritime uses. Industry representatives said they fear this may be the first step toward pushing the industry out of Barrio Logan.
The Navy does not have a local shipyard to serve the 51 surface ships that call San Diego home. Instead, private industry handles ship repair and modifications. The work is worth hundreds of millions or billions of dollars annually. In addition to repair, General Dynamics Nassco has a business building new ships.
Much of the Barrio Logan zoning dispute centers on several blocks just inland from the major shipyards and industrial sites. Under the new plan, it will be more difficult to put maritime-related businesses in the blocks bounded by Main Street, Evans Street, Newton Avenue, Boston Avenue and 28th Street.
Seeking to Reverse Rezoning
Industry will try to reverse the City Council's decision at the ballot box next year. The vote — if it happens — will be citywide. Already industry supporters have collected signatures to put initiatives on an upcoming ballot. Advocates of the new Barrio Logan plan tried to halt the process in court, alleging that signature collectors lied, but a judge denied that request Dec. 3.
Both sides have public relations staffs at the ready, outlining their positions and trading accusations.
Advocates for change said that it's out-of-towers who want the status quo in Barrio Logan. They note Nassco's corporate parent is in Virginia while BAE Systems San Diego Ship Repair is based in London.
Industry advocates, meanwhile, said the new zoning will damage private businesses and that the Navy may look elsewhere for its ship repair work if it sees prices rise in San Diego. They also said their neighborhood is gentrifying; some speak of large housing developments planned for Barrio Logan.
Many in Barrio Logan allege that the large industries close to houses are health hazards. The Environmental Health Coalition, which is a force for change in the neighborhood, calls the current layout of Barrio Logan "toxic land use planning." Some say the presence of heavy industry in the largely Hispanic neighborhood reflects racial discrimination. The advocacy group bluntly calls it "environmental racism."
Those who want to overturn the new zoning said the City Council will have a chance to revisit its decision, possibly to reverse it without the need for an election. As for the new zoning, it's still not fully approved. The California Coastal Commission needs to give its OK, and commission review will not be immediate.
City Councilman David Alvarez, who represents Barrio Logan, voted in favor of the rezoning plan and is now running for San Diego mayor. Writing recently in San Diego's daily newspaper, Alvarez said Barrio Logan is poised to gain jobs under the new zoning.