Welk Resort Group Completes Securitization
Tuesday, December 3, 2013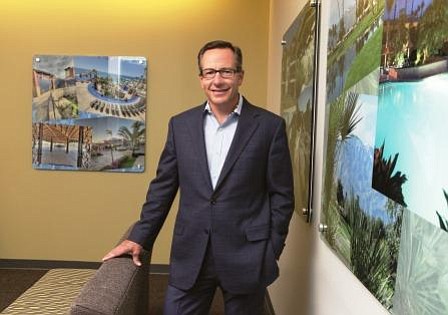 Welk Resort Group, the San Diego developer and operator of resort properties, said it closed a $158.7 million securitization backed by notes receivable from vacation ownership interests.
The transaction involved 11 corporate investors purchasing the underlying bonds yielding either 3.96 percent or 3.10 percent annually. The higher rate applies to $14.35 million in subordinated notes and rated BBB+. The remaining $144.3 million is the senior class and rated A by Standard & Poor's.
The co-lead managers on the transaction were BB&T Capital Markets and Bank of America Merrill Lynch.
"We are extremely pleased with the ratings and terms of this securitization and with our new partners, BB&T Capital Markets and Bank of America Merrill Lynch," said Jon Fredricks, president of Welk Resorts.
Welk Resorts said the borrowings will allow it to refinance a part of its warehouse facilities with existing commercial lenders, and provide additional capital to allow it to build and sell four-star resorts to existing and new owners and in new locations.
Welk said it has about $200 million in notes receivable through some 16,000 loans it has made to timeshare and club interval points-based owners.
Welk Resorts, founded by the late Lawrence Welk, celebrates its 50th anniversary this year, and started with its flagship resort built in Escondido.