Northrop Gets $13.9M Contract for Fire Scout Logistics
Monday, December 2, 2013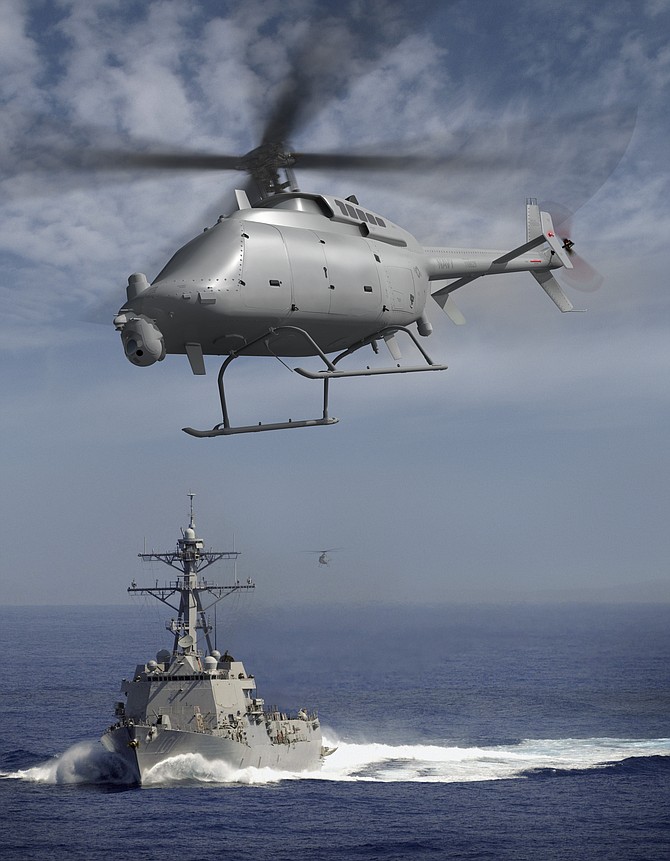 Northrop Grumman recently received a $13.9 million award from the U.S. Navy, for logistics services related to its Fire Scout unmanned helicopters. The one-year deal calls on the business to provide services for both the small and large models of the Fire Scout.
The company office responsible for unmanned vehicles is in Rancho Bernardo. Northrop Grumman will carry out its logistics work in Point Mugu and Patuxent River, Md.
The deal, awarded through the Naval Air Systems Command of Patuxent River, is structured as a cost plus fixed fee contract.
The Navy is flying its MQ-8 Fire Scouts off of its littoral combat ships. The smaller model, MQ-8B, has a range of 110 nautical miles and can loiter on station for as long as five hours, according to the Navy. The Navy uses Fire Scout for surveillance and to mark targets. It has investigated how to put weapons on the aircraft.