Pico Holdings Reports Q3 Net Income of $8.2M
Sunday, December 1, 2013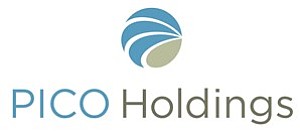 La Jolla-based Pico Holdings Inc. recently reported net income of $8.2 million for its third quarter of fiscal 2013, up from a $5.3 million loss posted in the same quarter of 2012.
For the nine months ended Sept. 30, Pico reported a net loss of $14.5 million, an improvement from the $25.6 million loss is posted during the same period in fiscal 2012.
Pico — a holding company that engages in water resources and storage, real estate, and agribusiness in the United States and internationally — had an eventful third quarter, which included an IPO for former subsidiary UCP Inc., a developer of residential lots and a homebuilder in selected California markets and the Puget Sound area of Seattle. Pico now has a 57.7 percent interest in UCP (NYSE: UCP). As a result of the IPO, Pico recorded a $14.7 million increase in shareholders' equity and increased the carrying value of its investment in UCP by the same amount, reflecting the fact that investors in the IPO paid a higher price per share than PICO's book value for UCP prior to the IPO.
Vidler Water Co., another of Pico's businesses, has also been active in 2013, as a result of improvement in the housing market in Nevada and Arizona. During the first nine months of the year, Vidler sold 1,021 acres and the related 3,063 acre-feet of groundwater rights in Arizona's Harquahala Valley to two golf courses for $10 million, which generated a gross margin of $6.3 million. It also sold two farm properties in Idaho for $13.7 million, which generated a gross margin of $763,000. Meanwhile, Vidler and the Lincoln County (Nev.) Water District entered into an option agreement for Vidler to sell up to 7,240 acre-feet of water rights — for $12,000 per acre-foot — to be used by the planned Toquop Power Generation Plant.
— SDBJ Staff Report