Peregrine to Open New Facilities
Sunday, December 1, 2013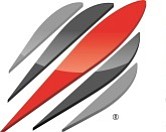 Peregrine Semiconductor Corp. (Nasdaq: PSMI) has opened new lab facilities and expanded technical resources at its sales offices in the United Kingdom, Korea and China, the company announced.
The company, a fabless provider of radio frequency technology, said the new facilities and resources enable it to service key global markets during local business hours. Peregrine will be able to develop deeper technical relationships with customers and work with them in real time as they deploy Peregrine's technology, said Carl Burrow, vice president of sales.
"Field application engineering support is the secret ingredient to sales success in this fast-paced global economy," Burrow said.
Peregrine's expansion of its facilities this year began with Korea in April, the U.K. in July and China in October. The new facilities, which are located with existing Peregrine sales offices, have lab-bench capabilities supported by radio frequency engineering technical staff.
Also in October, the company announced shipping its 2 billionth chip, about a month after announcing that it will be the supplier of the main antenna switch for the Samsung Galaxy S4 LTE-Advanced smartphone.