City Looks to Clear Path for More Microbrew Restaurants, Tasting Rooms
Sunday, December 1, 2013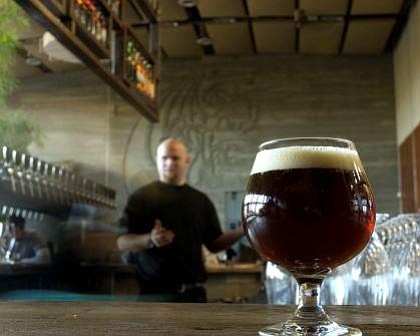 The city of San Diego is seeking California Coastal Commission authority to allow restaurants and tasting rooms at microbreweries located in industrial areas adjacent to coastal zones.
The commission is scheduled to discuss the measure at its Dec. 12 meeting in San Francisco. The proposal would allow manufacturers of malt beverages or distilled spirits to develop an accessory restaurant or tasting room up to a maximum of 25 percent of the gross floor area dedicated to manufacturing.
The measure would only be applicable to facilities at least 12,000 square feet in size, according to a commission staff report.
Coastal zone communities with industrial zoning include Barrio Logan, downtown San Diego, Mira Mesa, Pacific Beach, San Ysidro and Torrey Pines. There are currently no existing microbreweries in those communities that encompass 12,000 square feet.
However, the staff report notes that a prospective developer in the future could assemble the needed acreage and propose a microbrewery with a restaurant or tasting room.
Under the California Coastal Act, restaurants or tasting rooms are viewed as priority, visitor-serving uses, as an amenity to support coastal visitors and activate coastal destinations.
The city has recently adopted code amendments to its industrial zone regulations, to allow for larger restaurants or tasting rooms in association with microbreweries.