BIOTECH/HEALTH CARE COLUMN
Biotech and Beer: 2 of Life's Great Pursuits (Life Technologies, That is)
Monday, August 26, 2013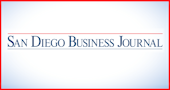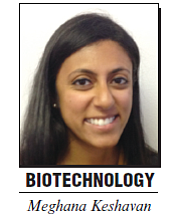 Carlsbad-based Life Technologies Corp. just announced it has developed a test that quickly detects whether beer has spoiled. Unwelcome bacteria can impact the smell, taste and clarity of beer, and can be costly to brewers — or winemakers — that don't catch a spoilt batch before bottling and distribution, said Nir Nimrodi, vice president and general manager of animal health and food safety at Life Technologies.
San Diego brewers, listen up: The company plans to market its test — which costs about $3.50 a pop — to midsize and microbreweries, enabling them to intervene early if a batch goes awry.
"We have to believe the large breweries have tightly controlled processes in place and know what they're doing, so they might not necessarily need our help," Nimrodi said. "We think we could really help the smaller operations out."
The company has partnered with German biotech PIKA Weihenstephan GmbH to develop these tests, as well as provide consultancy services for brewers to understand and respond to testing results.
"We're not inventing the wheel here. Tests like this are being done today," Nimrodi said.
Nevertheless, Life Technologies' test can provide results in a day or so — whereas standard microbe detection tests on the market take up to a week, he said.
The test, called "Fast Orange," involves pouring a beverage on a brilliant violet test plate. If there's spoilage bacteria in the drink, the plate will turn orange relatively quickly — thus its name.
This new market segment has allowed the folks at Life Tech to kick back and chill a bit.
"Finally, we don't have to speak about viruses or pathogens that are hostile to the human condition," Nimrodi said. "We get to work with stuff that's actually fun."
• • •
There was a trifecta of interesting funding rounds in the San Diego biotech community.
San Diego-based molecular diagnostics company Applied Proteomics Inc. closed a $28 million Series C financing round. The round of financing was led by Malaysia-based investment holding group Genting Berhad, and existing investors Domain Associates and Vulcan Capital also participated. Genting Berhad Chairman and CEO Tan Sri Lim Kok Thay was appointed to API's board of directors.
The Series C funding will be used to commercialize a blood test for colorectal cancer, which kills 50,000 each year in the U.S. The company will be able to "capitalize on the significant unmet need of directing high-risk patients toward colonoscopy," it said in a statement.
Acutus Medical Inc., a San Diego medical device company, also brought in $28 million in financing, though in this case from a Series B round.
The financing came from new investors OrbiMed Advisors LLC and GE Ventures. Existing investors Index Ventures and Advent Life Sciences also participated in the round, the company said.
The capital raised will support product development, clinical trials, regulatory approvals and early commercialization of the company's cardiac catheters that treat irregular heart rhythms.
The 2-year-old company has previously raised about $21 million to date in venture funding to date.
DermTech Inc., a La Jolla-based developer of skin cancer diagnostic technology, raised $5.6 million in Series B funding.
The financing was led by Jacobs Investment Company LLC and included other unnamed investors.
The privately held company said in a statement that the funding will help further development and laboratory accreditation efforts. It will also open a new lab space to process the tests, the company said. DermTech's tests analyze skin samples for genes that are indicative of cancer.
• • •
Worth keeping on the radar: an interesting but little-known case that could potentially endanger trade secrets for pharmaceutical companies.
Earlier this month, the U.S. District Court for Central California ordered the U.S. Food and Drug Administration to release documents to the AIDS Healthcare Foundation pertaining to an HIV drug's efficacy and approval process.
The documents detail Foster City, Calif.-based drugmaker Gilead Sciences Inc.'s AIDS medication, Truveda. The drug was recently fast-tracked and approved by the FDA for its use as a daily pill that can reduce a high-risk patient's chance acquiring the disease.
When the FDA initially denied FOIA requests for safety and efficacy documents, the AHF filed suit — and recently won. The breadth of documents that the AHF has access to following the ruling is troubling, said Michael Swit, a lawyer specializing in FDA law for San Diego-based firm Duane Morris LLP.
"If other courts were to follow this lead, I think it could have a major negative impact on the protection of confidential information," Swit said.
Pharma industry players are hoping that the FDA will appeal. But it's a wait-and-watch game, Swit said.
Send any news about locally based health care organizations, biotech and clean-tech to Meghana Keshavan at mkeshavan@sdbj.com. She can be reached at 858-277-6359.