Acutus Completes $28M Series B Financing Round
Wednesday, August 21, 2013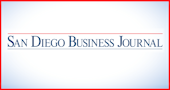 Acutus Medical Inc., a San Diego medical device company, has completed a $28 million Series B investment round.
The financing came from new investors OrbiMed Advisors LLC and GE Ventures. Existing investors Index Ventures and Advent Life Sciences also participated in the round, the company said.
The capital raised will support product development, clinical trials, regulatory approvals and early commercialization of the company's cardiac catheters that treat irregular heart rhythms.
The 2-year-old company has previously raised about $21 million in venture funding.
— Meghana Keshavan