BIOTECHNOLOGY COLUMN
Vical Changes Course After Melanoma Drug Fails in Clinical Trials
Monday, August 19, 2013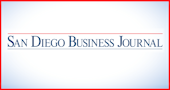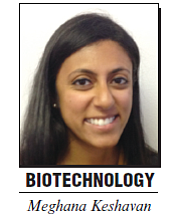 San Diego-based Vical Inc.'s recent stock plummet is testament to how critical late-stage trials are for any drugmaker — and how costly a failure in the clinic can be. Shares plunged 57 percent after the company announced its melanoma treatment did not work.
Vical (Nasdaq: VICL) stock was trading at $1.52 per share at market close on the day following the announcement, a $2.05 drop from the previous day of trading. The decrease places Vical's market capitalization at $132.7 million.
CEO Vijay Samant said in an investor call that it was ending clinical trials for its anti-melanoma drug, Allovectin. A 390-patient trial found that the drug didn't significantly reduce the size of melanoma tumors or increase the survival rate of patients compared to those undergoing chemotherapy — a huge blow for a drug that's been in development for nearly 20 years.
"We believe the results are clear and conclusive, with no margin for alternative interpretation," Samant said. "Allovectin simply did not provide the expected benefits."
The company said it is focusing instead on developing vaccines for infectious diseases. It's working on vaccinations for HIV, dengue fever, and herpes simplex virus type 2.
Eric Schmidt, an analyst with New York-based Cowen and Co., said shareholders would have fared better had Vical ended the trial 12 to 18 months ago, when clinical results were already looking grim.
He wrote in a note to his clients that the company will face "a lack of confidence in Vical's pipeline candidates and a frustration with the slow pace at which Vical's DNA-based gene delivery platform has advanced."
Samant said during the investor call that Allovectin's failure "does not diminish the potential for success" for the company's remaining drugs. The company reported cash and investments of $70 million on June 30, which it said is enough to meet its needs through the end of 2014.
• • •
San Diego-based Arcturus Therapeutics Inc., a small biotech startup founded earlier this year, has acquired about 30 patents from Cambridge, Mass.-based Marina Biotech Inc. Financial terms were not disclosed.
This small company's acquisition is interesting because its new patent portfolio is in RNAi therapeutics, a burgeoning field led by Carlsbad-based Isis Pharmaceuticals Inc. and Cambridge, Mass.-based Alnylam Therapeutics Inc.
"We'll be competing with them in San Diego in the same research space," said Padmanabh Chivukala, founder, chief scientific officer and chief operating officer at Arcturus Therapeutics.
The company said its aim is to develop treatment for rare diseases, though it hasn't disclosed any specific targets.
RNAi research is a tough but compelling space to enter, simply because Isis and Alnylam hold robust intellectual property; Isis alone has more than 1,500 patents. But RNA therapeutics have gained a ton of momentum this year, and it's understandably a lucrative space.
The science behind this approach to disease treatment, which seeks to interrupt the development of disease-causing genes using engineered RNA molecules, has been slow in its development. Isis, for instance, took more than 20 years to reach a point where its first drugs are far enough through the drug development pipeline that Wall Street has taken serious notice.
Stocks for Isis (Nasdaq: ISIS) and Alnylam (Nasdaq: ALNY) have skyrocketed this year. Alnylam's stock price has nearly tripled, with shares trading at $48.76 on Aug. 14. It now boasts a market capitalization of about $3.05 billion. Isis has shown a similar 2013 trajectory, also tripling in value. As of Aug. 14 its market capitalization was $3.04 billion, with shares trading at $26.34. The companies have previously partnered to research RNAi and what's called RNA antisense technology, and to focus on rare diseases.
Arcturus, which has eight employees and is being incubated at the Janssen Labs Life Science Innovation Center in La Jolla, uses similar technology.
The company announced in June that it has raised $1.3 million in seed funding from a network of private investors in the U.S. and Canada.
• • •
The parade of San Diego biotechs seeking IPOs continues: Fate Therapeutics Inc., a company developing stem cell transplants for blood cancer patients, recently proposed a $69 million initial public offering with the U.S. Securities and Exchange Commission. The company plans to trade on the Nasdaq under ticker symbol "FATE."
The company, founded in 2007, is comprised of a stem cell dream team with researchers from Harvard University, Stanford University, the University of Washington and The Scripps Research Institute.
Send any news about locally based health care organizations, biotech and clean-tech to Meghana Keshavan at mkeshavan@sdbj.com. She can be reached at 858-277-6359.