REAL ESTATE COLUMN
San Diego's Metro Industrial Market Ranks 17th in the Nation
Monday, August 19, 2013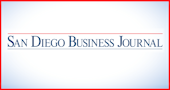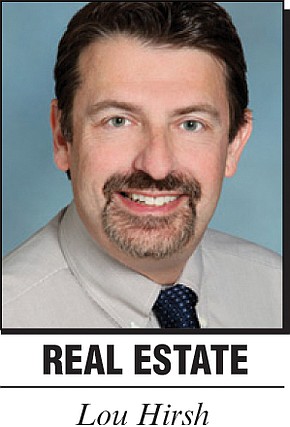 The San Diego region ranks No. 17 on this year's list of the nation's best performing metro industrial markets, put out annually by Marcus & Millichap Real Estate Investment Services Inc.
The ranking of the 27 largest metro markets gauges supply and demand for industrial properties and is intended to serve as a guide to prospective investors. San Diego moved up four places from No. 21 in last year's rankings.
Local observers have long noted that San Diego County lacks the space required to build large new industrial buildings in the centralized markets most coveted by expanding firms. In high-demand markets like Kearny Mesa, Miramar and Sorrento Mesa, nearly all of the prime space is leased, and it doesn't stay available for long when a vacancy does occur.
The recession kept vacancy rates relatively high in outlying areas where space remained open, such as North County and South County, though conditions have since been improving in those markets as new construction remains scarce.
While San Diego gets points for continued job growth over the past year, Marcus & Millichap reports that the region trends toward the high side among metro markets in expected year-end vacancy for 2013, at 9.4 percent — above the 8.4 percent metro average.
San Diego tracked behind its Southern California neighbors for its industrial market fundamentals. Los Angeles ranked as the top U.S. metro market, with Orange County at No. 5 and the Inland Empire (Riverside and San Bernardino counties) at No. 11.
In another recent report on the local industrial market, brokerage services company Cushman & Wakefield Inc. noted that San Diego County is "well into the recovery phase" of the current real estate cycle. The market is on pace to surpass 12 million square feet in leasing activity by year's end, and net space absorption recently remained positive for the ninth consecutive quarter.
Recently completed build-to-suit projects for Illumina Inc. in University Towne Center and Corovan Inc. in Escondido contributed more than 200,000 square feet to net absorption this year when the companies moved into their new spaces. Cushman & Wakefield reports that five more local build-to-suit developments are under construction, with a total of 460,000 square feet to be completed over the next 12 months.
• • •
Pilot Program Takes Aim at Downtown Parking: Responding to issues that have long agitated visitors and business operators, San Diego officials will soon be testing out some changes to parking available in the downtown area.
Civic San Diego, the city's primary agency overseeing downtown projects, is expected by month's end to sign off on the final elements of a pilot program that includes shifting the enforcement hours for parking meters in the downtown "hospitality zone." The zone runs from First Avenue to Seventh Avenue, and Broadway to Harbor Drive.
In places around the Gaslamp Quarter, Petco Park, the convention center and local hotels, enforced meter hours would be shifted from the current 8 a.m. to 6 p.m., to the pilot-tested 10 a.m. to 8 p.m. The idea is to increase turnover at meters well into the evening hours.
"After a year, we'll review these changes, and see if they'll be continued," said Stephanie Shook, a staff financial analyst with Civic San Diego.
The city will also be testing out changes to business-adjacent curb parking spaces at several downtown locations. Hotels and restaurants, for instance, have requested the setup of shared commercial-passenger loading zones, which would mean eliminating or moving parking in some spots.
• • •
New Night Spot at Keating Hotel: The question of who will occupy vacated commercial spaces inside the Gaslamp Quarter's historic Keating Hotel has been at least partially answered, and it did not take long.
Frauds & Swindlers, a hip cocktail bar and restaurant led by veteran Los Angeles operators Aidan Demarest and Dave Whitton, recently had its soft opening in the 6,000-square-foot space vacated in July by the restaurant Brick + Mortar at 820 Fifth Ave. The new establishment has an 1890s East Coast boom-time vibe and was designed by prominent L.A. philanthropist and interior designer Dana Hollister, who has done Hollywood movie sets among other projects.
The business partners plan to open a late-night pizza restaurant in a spot adjacent to the new establishment within the hotel, said Danny Fitzgerald, associate vice president with Cassidy Turley San Diego, which represented the Keating Hotel in the deal that brought in the new tenants. Fitzgerald said operators were able to totally revamp the Brick + Mortar space within a month after signing a lease.
Still to be unveiled is who fills the prized next-door spot inside the hotel being vacated by year's end by the iconic Croce's, a Gaslamp hub for food and live music for nearly 30 years, whose operators are moving to Bankers Hill. Fitzgerald said Keating Hotel owners will likely be announcing the next tenant — from among more than a dozen that have made offers — by mid-September.
Send commercial real estate and development news of general local interest to Lou Hirsh via email at lhirsh@sdbj.com. He can be reached at 858-277-8904.