INSURANCE: A DELAY IN EMPLOYER MANDATE IS WELCOME NEWS TO SOME
Health Care on Hold
Monday, August 19, 2013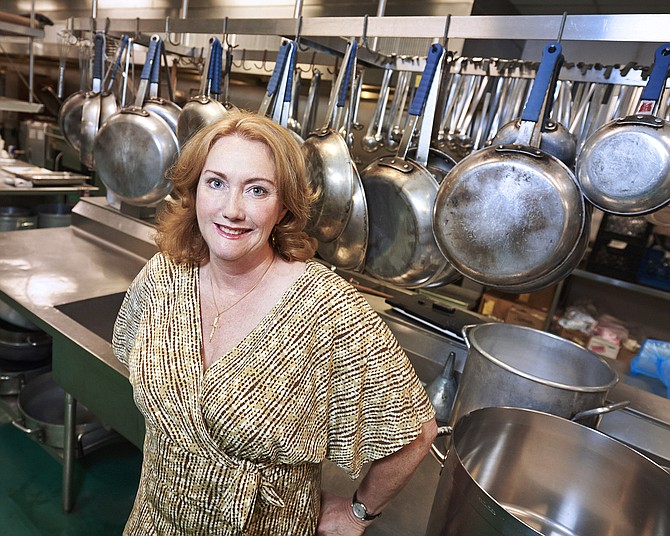 The service industry is the main beneficiary of the recent announcement by the Obama administration that businesses will no longer face steep government fines if they don't provide health insurance in 2014.
A major provision of the Affordable Care Act, which requires all employers with more than 50 full-time workers to provide health insurance, has been delayed until 2015. Not only are the restaurant, retail and hospitality sectors breathing a little easier, but the Obama administration is using the extra year to solidify guidelines to help businesses transition into a new health insurance model.
Lisa Richards, founder and owner of the San Diego-based catering company Hospitality Events Inc., said she's spent the better part of the year working to comply with the new federal regulations. She now has more time to think through the process strategically.
"It's not a mystery anymore," she said.
Richards' catering company employs about 45 full-time and 75 part-time employees year-round and about 400 temporary employees during the summer peak season. She said she was in the midst of cutting employee hours down to 29 hours a week, and was contemplating layoffs to compensate for the additional costs she'd have to pay for health care.
"I think it's pushed the pain off a year, and this does delay some of the tough business decisions we have to make," Richards said. "There's already better information out there, a lot more education, and we now feel like we're starting to really understand the new rules."
'We Are Taking Action'
Nationally, about 96 percent of businesses with more than 50 employees already offer insurance. It's mainly businesses like Richards' that face the biggest hurdles, she said.
The delay will enable the government to simplify reporting requirements for businesses that need to adopt new health care coverage practices, said Mark Mazur, assistant treasury secretary for tax policy for the U.S. Government.
"We recognize that the vast majority of businesses that will need to do this reporting already provide health insurance to their workers," Mazur wrote in a July blog post. "We have listened to your feedback. And we are taking action."
Mike Morton Jr., president and CEO of San Diego's Brigantine Family of Restaurants, said his company found itself inadvertently ahead of the curve. Brigantine, which employs about 1,200 at peak, is also affected by the seasonality of San Diego's tourist industry and hires hundreds of workers in spurts.
So when the company's insurance renewal period came on June 1, it made sure it was 100 percent ACA compliant, he said.
"We've already enrolled everybody, and now instead of being six months ahead we're 18 months ahead," he said. "It's kind of water under the bridge."
Restaurants Will Likely Restructure
About 300 of the company's workers, all full-time employees, are enrolled now in the company's insurance plan. Morton views it as an important employee retention tool — which is useful, since he said it costs about $1,500 to train a new worker.
Morton said that benefits for the full-time workers will remain relatively stable but that the restaurants will likely restructure staffing schedules as new workers are hired to avoid paying extra health care costs. This would include bulking up the staff roster, while reducing their overall hours.
This portion of the ACA affects only a fraction of small businesses. In 2010, there were about 5.7 million small business employers in the U.S., according to the U.S. Census Bureau. About 97 percent employed fewer than 50 full-time employees — meaning that nationwide only 3 percent would be affected by the employer mandate.
According to the San Diego City Treasurer's Office, about 94 percent of San Diego employers are small businesses. And many already provide health insurance, said Linda Keller, benefits practice leader for the California operations of Chicago brokerage Hub International Ltd.
The policy had raised concerns about companies downsizing their workforces or cutting employees' hours to dodge the new mandate. The ACA requires that all employees working 30 or more hours a week receive insurance.
Steep Penalties
"One of the advantages of the extension is that it will give companies more time to figure out a way to track these variable hours," Keller said. "The delay will give employers the time to actually manage this change."
For businesses like that employ more than 50 full-time employees, the penalty for not providing insurance is $2,000 per year for each full-time employee minus 30. For example, if a business employs 70 full-time equivalents, it subtracts 30 from that count and multiplies the remaining 40 by $2,000 — arriving at an $80,000 penalty.
Richards said her catering company faces a $66,000 fine for not providing insurance to all of its full-time equivalents.
Jim Herr, president of San Diego-based Parron Hall Office Interiors, said offering health insurance also enables smaller employers to remain competitive in hiring. Employing 45, he said he's right on the cusp of the employer mandate threshold should he expand his company in 2014. But his firm has long offered health insurance.
"The hard-nosed business reason is when it comes to recruiting, you need to offer insurance to get the right talent," Herr said. "I just don't think that when you get to our size, you can tell your people that they have to search for insurance by themselves."