BIOTECHNOLOGY COLUMN
Roth's Death Is Big Loss for Entrepreneurial Community
Monday, August 12, 2013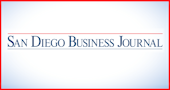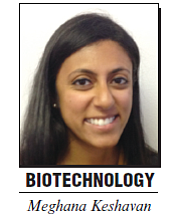 With the death of Duane Roth, CEO of Connect, the San Diego technology community has lost a passionate advocate, astute businessman, a mentor and a friend, those who knew him said.
"He has left an indelible mark on San Diego bioscience and economic development," said Ann Randolph, former president of Biocom, a San Diego life sciences trade organization.
Roth is best known for leading Connect, a nonprofit organization that fosters innovation and advances in the life sciences and technology sectors by linking people and companies to resources they need.
Connect was formed by UC San Diego in 1985 as an accelerator helping scientists commercialize their research and discoveries. But its corporate support dwindled, and by the time Roth took the helm in 2004, it was a deeply troubled organization.
Under his leadership, Connect expanded from focusing solely on biotechnology to clean technology and sports innovation. Roth restructured Connect's finances and built programs that would appeal to area executives. He divested from UCSD so that Connect could treat all of the area's research entities equally.
"He took an organization that had been reduced down to four members and built it into a $3 million organization with 250 members who were deeply engaged," said Camille Saltman, former president of Connect, who worked there with Roth for six years.
His death came as "a complete shock" and has resonated across the San Diego entrepreneurial community, Saltman said.
"It will be hard to find someone to replace him that has his vision and energy and commitment," Saltman said.
Roth suffered a brain injury during a July 21 biking accident near Lake Cuyamaca. Roth was preparing for a race with the Challenged Athletes Foundation when he hit an outcropping and fell, splitting his helmet. He died Aug. 3 at age 63.
Roth had many activities outside of Connect. He was involved in several philanthropies and chaired several boards, including Biocom, the California Healthcare Institute and the UCSD Foundation Board of Directors.
David Brenner, vice chancellor for health sciences and dean of the UC San Diego School of Medicine, said the teaching and research community "has lost a charismatic advocate, trusted partner and dear friend."
Roth was instrumental in advocating for the San Francisco-based California Institute for Regenerative Medicine, which was formed in 2006 when California voters approved selling $3 billion in bonds for stem cell research. CIRM board chairman John Thomas said Roth was "one of the true stewards of the mission, offering countless insights on the role of the industry in the world of regenerative medicine" and how best to bring therapies from bench to bedside.
"He was unfailingly a voice of reason and optimism and always sought to find ways to make things happen, refusing to take 'no' for an answer," Thomas said.
Prior to his role with Connect, Roth founded Alliance Pharmaceutical Corp., a San Diego company that worked on ways to help preserve blood oxygenation levels in patients undergoing surgery. Through this experience, Roth understood and would openly convey that being a biotech CEO is not a get-rich scheme, said Julie Wright, former head of the San Diego Economic Development Council.
It takes a substantial portion of one's career and life to the chance that you can develop something that would be good, Wright said. "Even though he branched out into other fields, he never lost his love and passion for the industry."
Gordon Carrier, an area architect and close friend of Roth, was consistently intrigued by Roth's ability to grasp big problems and make them seem easy.
"He was a mentor and someone I fully respected because of his gentleness, his kindness and generosity, and his brilliance," Carrier said.
Connect issued a statement about Roth, quoting John Steinbeck: "It's so much darker when a light goes out than it would have been if it had never shone."
Send any news about locally based health care organizations, biotech and clean-tech to Meghana Keshavan at mkeshavan@sdbj.com. She can be reached at 858-277-6359.