REAL ESTATE COLUMN
Life Science Real Estate Leasing Stable, Moderate Growth Ahead
Monday, August 12, 2013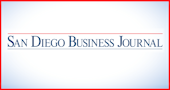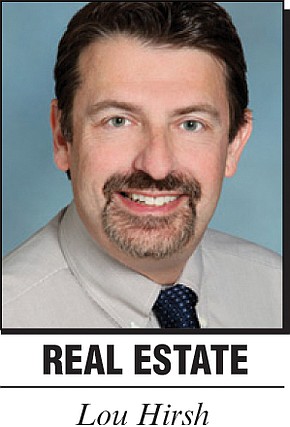 The general pull-back in San Diego County's office market "flight to quality" that dominated the climate from 2010 through mid-2012 has not held true for life science real estate.
CBRE reported that the local region's overall vacancy rate in life sciences properties — primarily labs and offices used in industries such as biotech and pharmaceuticals — stood at 12.2 percent at the midpoint of 2013. That's the highest point since the fourth quarter of 2010.
With new construction still nearly nonexistent, CBRE notes, landlords are renovating and upgrading life-science office parks to lure those price-
conscious business tenants who are still shopping around.
"Repositioned, well-amenitized projects continue to lead the way in terms of leasing velocity as employers focus on recruitment, retention and productivity," said Ryan Egli, first vice president in CBRE's San Diego office.
Egli said CBRE expects life-science leasing to remain stable with moderate growth in coming months. Much of the activity will be driven by device, diagnostic, genomics and industrial biotechnology firms.
Brokers said life-science leasing activity in this year's second quarter was light, with just two transactions over 10,000 square feet: Inovio Pharmaceuticals' leasing of 26,500 square feet in Sorrento Mesa and Avalon Ventures' deal for 16,409 square feet in Torrey Pines.
• • •
Construction Contracts Down 17 Percent: Residential projects continue to carry a bigger load of the construction activity now underway in San Diego County and the rest of California.
The local region's contracts for future construction in the first half of 2013 declined 17 percent from the same period of 2012, according to recently released data from McGraw Hill Construction. Projects totaled just over $1.6 billion in the January-to-June period.
The value of nonresidential projects declined 36 percent, to just over $848.1 million. That decline was partially offset by a 23 percent rise in residential contracts, to $766 million.
Nonresidential projects include office, manufacturing, hospitality and other commercial buildings. The residential category covers one- and two-family houses and apartments.
Statewide, overall construction contracts were down 2 percent from a year ago in the first half. Nonresidential projects dropped 14 percent, while residential projects were up 13 percent.
• • •
Restaurant Continues to Spread Its Wings: Texas-based restaurant chain Wingstop Restaurants Inc. recently opened its seventh location in San Diego County. The newest, the third in the city of San Diego, is at 1901 El Cajon Blvd.
The El Cajon Boulevard location is owned and operated by local franchisees Alicia Gomez and Jose Valencia. The fast-expanding Wingstop touts traditional and boneless chicken wings in 10 flavors, and has announced plans to add 10 more locations in the region.
The company, with headquarters in Richardson, Texas, was founded in 1994 and has 580 mostly franchised restaurants nationwide. Wingstop is owned by affiliates of Atlanta-based private equity firm Roark Capital Group.
• • •
Yoga Studio Opens 11th Local Site: Those downing a few too many wings with their Sunday football in coming weeks might consider something along the lines of yoga "boot camps."
That's among the offerings of Denver-based CorePower Yoga, which recently opened its 11th studio in San Diego County. The latest is at 5262 Baltimore Drive in La Mesa.
This is the 24th location in California and 83rd in the U.S., according to the company. The La Mesa location has two yoga rooms, with program offerings including "Power Yoga" in beginner to advanced formats, body sculpting programs and personal training classes.
There are also changing rooms, showers, private lockers and an on-site retail boutique with men's and women's activewear and other yoga-related accessories.
CorePower recently received a "significant investment" from Connecticut private equity firm Catterton Partners to support its expansion plans, though the dollar amount was not disclosed. CorePower this year has opened 13 studios nationwide, in markets including Boston, Chicago, Los Angeles and Santa Barbara.
Send commercial real estate and development news of general local interest to Lou Hirsh via email at lhirsh@sdbj.com. He can be reached at 858-277-8904.