GAMING: 2012 DATA FOR 64 CASINOS IN REGION PUTS TOTAL AT $7 B
Indian Gaming Revenue Increases in California-N. Nevada Region
Monday, August 12, 2013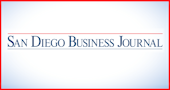 Casino gaming revenue on American Indian reservations in California and northern Nevada grew 1.4 percent to $7.0 billion in 2012, according to recently released federal data.
That equates to an average of $109.4 million in gaming revenue — the difference between gaming receipts and payouts — for the 64 American Indian casinos in the region in 2012; there were 63 in 2011. When compiling statistics, the federal government considers California and northern Nevada as a single unit.
"It's a positive thing. The economy is coming back," said Daniel Tucker, tribal chairman of the Sycuan Band of the Kumeyaay Nation, which runs the Sycuan Casino east of El Cajon.
Sycuan is one of 10 American Indian casinos that operate in San Diego County. Neighboring Riverside County has some very large casinos that also want a piece of the Southern California market.
Federal regulators know exactly how much each casino brings in, but to the public at large, American Indian casino revenue is a closely guarded secret. It's clear, however, that the gaming industry is lucrative overall.
And yet California casinos vary in size and profitability. Sixteen percent of gaming establishments in the United States had revenue of $3 million or less in 2012, according to the regulator, the National Indian Gaming Commission.
Construction Common
Revenue in 2012 for the Viejas Casino & Resort, on the Viejas reservation near Alpine, was flat, General Manager Chris Kelley said. Part of the issue with the venue was construction. Viejas Casino was building its 128-room hotel and sprucing up other parts of the property last year.
Compared to its other large San Diego counterparts, Viejas is getting into the hotel business late. These days, the market dictates that a casino needs to have a hotel, Kelley said, adding that the Viejas Resort has had 100 percent occupancy since it opened in late March.
Besides hotel rooms, increasingly sophisticated guests want the latest in slot machines, with interactive graphics and high-quality sound, Kelley said. Viejas has 2,000 slot machines.
Since slot machines are fairly similar from casino to casino, Viejas puts a greater emphasis on service these days, the manager said. "Guests respond to service more than anything else."
Business at Harrah's Rincon Casino & Resort near Valley Center was strong in 2012, said spokeswoman Sheryl Sebastian, declining to disclose specific percentages.
Harrah's, which as has 1,700 slot machines in its casino, is also undergoing construction. Sebastian said the resort's pool expansion is finished while construction on its event center and second hotel tower continues. The tower will add 402 rooms, increasing its number of rooms to 1,065. Resort officials expect to open it in the spring.
From Bingo to Booming Business
At the Sycuan Casino, its remodeling project a year and a half ago proved to be "a smart thing to do" and helped the business make its numbers, Tucker said.
Sycuan is among the larger casinos in San Diego County, with 2,000 slot machines and 40 gaming tables. The Sycuan band's other businesses include the US Grant hotel in downtown San Diego and the Sycuan Golf Resort, which will soon become a part of the reservation. The tribe employs about 2,000 people, said Tucker, who is also chairman of the California Nations Indian Gaming Association.
When the federal figures were released, Tucker emphasized the number of jobs that casinos bring to the state. He said tribal governments, including tourist facing operations, employ 55,800 Californians, citing data from the state Employment Development Department.
In November the Sycuan band plans to celebrate the 30th anniversary of its casino, which began with a modest bingo operation.
Sycuan still offers bingo.
"It's a sentimental thing," Tucker said. "It got us here."