BIOTECH: DRUGMAKER FOCUSED ON RARE AUTOIMMUNE DISEASES
Funding Will Facilitate Trials, Hiring at aTyr
Monday, August 12, 2013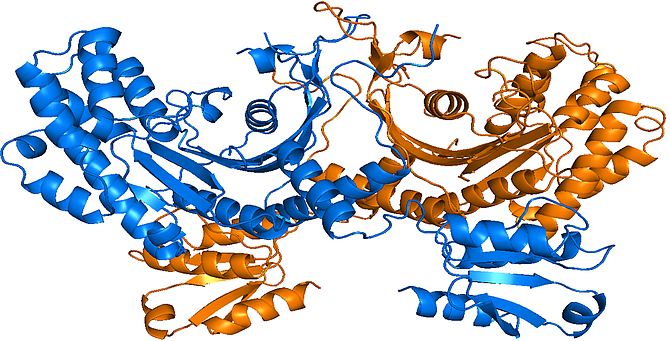 San Diego drugmaker aTyr Pharma Inc. will spend its $59 million in recent financing to hire more researchers, expand the company's patent portfolio and bring a novel class of protein-based therapies to clinical trial. The company, which targets rare autoimmune diseases that have no approved treatments, also plans to expand its pipeline of drugs.
ATyr recently raised $49 million from returning venture investors and "one of the largest public investment groups in the world," CEO John Mendlein said. The remaining $10 million came in debt financing from Silicon Valley Bank.
ATyr plans to hire a "significant number of new employees," including scientists and physicians, as it ramps up for the clinical trials, Mendlein said. The company employs about 30 people in San Diego and six in Hong Kong.
ATyr's treatments are derived from a class of proteins called physiocrines. These molecules "restore the normal balance of an immune system that's gone deranged," Mendlein said.
The National Institutes of Health estimate that up to 23.5 million people in the U.S. suffer from autoimmune disease, and the prevalence is quickly rising. Many of these diseases have limited treatment options, but larger companies are focusing on more common autoimmune disorders — because the market is ripe.
Abbvie Inc.'s Humira, for instance, is one of the pharmaceutical industry's best-selling drugs, bringing in $10.7 billion — more than double its revenue in 2009. The blockbuster drug treats Crohn's disease, rheumatoid arthritis and a handful of other autoimmune disorders by blocking immune response pathways that cause inflammation.
Financing Sufficient For Trials
By contrast, Mendlein said, aTyr's initial focus will be on rare immune disorders. He declined to specify which diseases the company is targeting, saying only that they're "immune disorders that are completely disabling for a patient."
However, aTyr presented research at the American College of Rheumatology annual meeting last year that described preclinical studies of interstitial lung disease and inflammatory myopathy, which involve lung scarring and muscle weakness.
Developing first-in-class drugs that target common disorders require extremely costly, extensive clinical trials. Rare diseases require smaller clinical trials and can be conducted with the financing the company has already received, Mendlein said.
This Series D round is more than double aTyr's previous three combined, Mendlein said. Previous financing rounds brought in $47 million. In total, aTyr has raised about $108 million since it was founded in 2005, he said.
At the same time, the company's current focus doesn't preclude its ability to use physiocrine technology down the road to target more widespread diseases, Mendlein said.
Robust Patent Portfolio
"Allergies are something we might be able to go after, but we'd have to do it in relation with a big pharma," Mendlein said, referring to a common practice among small biotechnology companies to partner with the pharmaceutical giants.
The company is built on research from Paul Schimmel and others at the Scripps Research Institute. Schimmel sits on aTyr's board, and Scripps Research Institute holds a stake in the company.
The researchers found that certain genes, which somehow dodged discovery during the Human Genome Project, produce these shy but powerful proteins.
"Physiocrines were hiding out in this ancient gene family doing their normal physiological processes, but no one knew they were there," Mendlein said.
Because of how new these molecules are to medical literature, aTyr has been able to quickly develop a robust patent portfolio. The company's "unique opportunity to own an entire space of biology" is key to its core business strategy, Mendlein said.
Mendlein said the company has an "extraordinary patent budget," which makes up what he called a double-digit percentage of the company's budget. ATyr recently received two additional patents, which add to the more than 200 the company has on file.

'We'll Do the Right Thing'
Mendlein would not say whether the company would follow suit with the recent biotech trend of going public. Many biotech companies have historically found backing from large public investors. Global investment management firm T. Rowe Price, for instance, invested in Waltham, Mass.-based Tesaro Inc. before its $86 million initial public offering of stock. And Fidelity has backed several biotech startups in its portfolio before they've gone public.
Mendlein declined to disclose the name of the public fund involved in aTyr, but he called it a "household name" that normally bankrolls public companies.
"But for the right game-changing private companies, they invest," he said.
While "all options are on the table" when it comes to going public or forming partnerships, he said, the company's focus is on independently bringing its first drug to clinical trial.
"At the right time, we'll do the right thing for our shareholders," Mendlein said. "We think there's a way to create the right kind of funding process, both as a private company and as a public company, for aTyr."