VC Backing Is aTyr's Ticket to Clinical Trials for Its Proteins
Monday, August 5, 2013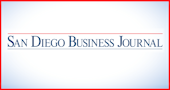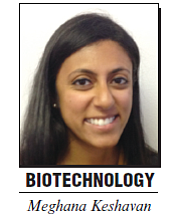 News keeps rolling in about the biotechs bringing in the big bucks.
This just in: San Diego's aTyr Pharma Inc. has secured $59 million in funding — $49 million from venture sources and $10 million in debt financing. Investors in the equity financing include Alta Partners, Cardinal Partners, Domain Associates and Polaris Partners.
ATyr Pharma is developing first-in-class therapeutics for autoimmune diseases, and the funding will help bring the company's treatments to clinical trials. It uses a class of proteins called physiocrines that reduce inflammation in the body. To date, few companies have used this approach to treat autoimmune diseases, aTyr said.
"Our focus on new biology in immunology rapidly translated into development of protein therapeutics to treat essentially untreatable, grave immune disorders," said aTyr CEO and Executive Chairman John Mendlein.
He said the company's existing pipeline of drugs represents an "industry unique opportunity" to intervene in an adverse autoimmune response. The research from the privately held company, which was founded in 2007, comes from the Scripps Research Institute.
• • •
Shares for San Diego-based genetic sequencing giant Illumina Inc. rose 11 percent following the company's July 23 announcement that it has seen better-than-expected quarterly growth.
The company's net income increased 53 percent for the second quarter, growing from $23.4 million in 2012 to $35.9 million this year. Second quarter revenue climbed 23 percent to $346 million.
This beat analyst projections, which had predicted the company would show revenue of about $332 million, according to a poll from Thomson Reuters.
The company's stock price spiked nearly 11 percent in day trading, rising from $73.77 to $81.56 after it released second quarter results. Its market capitalization was $10.14 billion at market close July 24.
Illumina said it has since readjusted its yearly revenue projections, expecting a 20 percent revenue growth in 2013 rather than the 15 percent that it had estimated previously.
The company's stock is up by a third this year, as it was trading at $55.59 on Dec. 31, 2012.
• • •
The San Diego-based Biotech Investment Group LLC announced it has launched a new subsidiary, Formex LLC, after completing a purchase of the assets of contract manufacturing organization PharmaForm.
Formex is a contract development and manufacturing organization that develops oral and topical dosage mechanisms. It is operating in an 80,000-square-foot manufacturing site in the Torrey Pines neighborhood; it currently uses about 45,000 square feet of the space, the company said.
PharmaForm was a subsidiary of Austin, Texas-based Akela Pharma Inc. before the company restructured last September. PharmaForm moved to San Diego last fall, and has since been absorbed by Formex and Biotech Investment Group for an undisclosed price.
The privately held Biotech Investment Group, founded in 2006, said it provides growth equity capital to emerging health care services companies.
• • •
San Diego health care giant Scripps Health announced it has closed escrow on the former San Diego Hospice hospital and 8-acre property in Hillcrest, and now officially owns the property. It purchased the hospital at auction in federal bankruptcy court for $16.55 million in April.
The health system will use the facility for inpatient hospice care, it said.
"We're pleased to take another step forward in preserving an important community resource for San Diego County families for generations to come," Chris Van Gorder, president and CEO of Scripps Health, said in a statement. "We will now begin the process of looking at what work we need to do within the facility to prepare it for use once again."
He said Scripps will also be consulting with and working with the California Department of Public Health's licensing arm to evaluate its options. There is a new hospice licensure available in California, he said.
"We don't know exactly when we will be able to open the facility to care for patients again. Our work will take several months to complete," Van Gorder said. "We are hoping to open under Scripps Hospice in early 2014."
Scripps launched its hospice program in February, taking on several of the patients being cared for by the bankrupt San Diego Hospice.
The troubled hospice faced scrutiny following a November audit that found its admissions policies didn't adhere to government guidelines, and that it owed millions of dollars to creditors.
Scripps Health outbid Sharp HealthCare in a bankruptcy court auction on April 30 with a $16.55 million offer for the facility.
The bids began at $11 million in bankruptcy court, and culminated in Scripps outbidding Sharp by $50,000.
Send any news about locally based health care organizations, biotech and clean-tech to Meghana Keshavan at mkeshavan@sdbj.com. She can be reached at 858-277-6359.