BIOTECHNOLOGY COLUMN
OncoSec Uses Social Media Forums to Improve Clinical Trials
Monday, April 29, 2013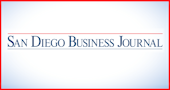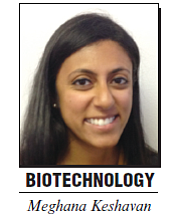 Social networking helps patients with life-threatening conditions find both valuable information and peer counsel — and drug companies are finding these forums highly useful in developing clinical trials and treatments.
This has led OncoSec Medical Inc., a San Diego cancer drug developer, to become one of the earliest partners of a new patient-to-patient online community that was co-founded by Roni Zeiger, former chief health strategist of Google Inc. The site and service, called Smart Patients Inc., was unveiled earlier this month at the TEDMED conference in Washington, D.C.
Part support group, part clinical trial search engine, the site is geared toward cancer patients and helps link them up with scientists who are studying their disease.
OncoSec is developing an online community for patients with Merkel cell carcinoma, a rare skin cancer that's extremely aggressive and has no approved therapies. He said that by engaging a wider pool of patients in discussion, OncoSec can improve its clinical trials, and learn the best way to approach patients for recruitment.
OncoSec CEO Punit Dhillon said there certain factors that companies never really learn much about, particularly in regard to patient lifestyles, and learning more about this could be helpful in developing clinical trials and recruiting patients.
Finding and retaining patients can be both difficult and expensive, he said, and by reaching out to them on a personal basis via social networking, he thinks the process will improve significantly.
"We already know a lot about what cancer patients have to deal with, clinically," Dhillon said. "But we're trying to go beyond the IQ component and closer to the empathy component, so that we can understand what patients really need."
· · ·
Looks like West Wireless Institute's brainchild is growing up. The San Diego-based Sense4Baby Inc. has announced a new CEO, and that it has received $4 million in funding from the West Health Investment Fund.
The startup, incubated by San Diego's West Wireless Institute, has developed a portable wireless heart rate monitor system for women with high-risk pregnancies.
The small device will allow doctors to remotely and wirelessly monitor mothers and their unborn babies. This could have major implications on tracking and treating patients in remote outpatient clinics or even in their homes — lessening the likelihood of birth-related complications. Indeed, the company projects the monitor could lower health care costs by $1.4 billion.
The company also announced a new president and chief executive, obstetrician Jessica Grossman, who was formerly a medical director at Johnson & Johnson subsidiary Ethicon Endo-Surgery, a medical device company in Cincinnati.
Sense4Baby uses core technology developed at the West Health Institute, a not-for-profit geared toward lowering health care costs by using wireless technology. Financial returns from investments in private companies like Sense4Baby will feed into further philanthropic activities, the institute said.
"Sense4Baby Inc. demonstrates how West Health's family of entities can work together to help lower the cost of health care," Nicholas Valeriani, CEO of the West Health Institute and chairman of the board for Sense4Baby, said in a statement. "The company licensed a technology invented at the institute for the public good, is housed at the West Health Incubator and received capital from the investment fund with the ultimate goal of bringing a new, cost-lowering and patient-centered technology to market."
· · ·
A recent conversation with ResMed Inc. CEO Mick Farrell revealed the company, which develops equipment for breathing-related disorders, would be embarking on a new product line to treat chronic obstructive pulmonary disorder.
That plan is officially under way, as the medical device manufacturer has launched a new FDA-cleared breathing machine. Given the prevalence of COPD — it's the third leading cause of death in the western world — a move into this market is certainly significant as there are no other approved devices that routinely treat these patients in their homes.
The device is only cleared for use in the U.S. for now, but Farrell said the company plans eventually to expand aggressively across the globe.
"Our challenge there is to grow into that market by raising awareness," Farrell had said. "The business opportunity in that market is in the hundreds of millions if we go after the U.S. and Asia Pacific regions."