Bumble Bee Foods Commits $1M in Donations to World Wildlife Fund
Wednesday, April 24, 2013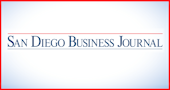 In launching a new product line called Wild Selections, San Diego-based seafood canning company Bumble Bee Foods announced it is committing a minimum of $1 million in donations to the World Wildlife Fund.
The company is committing 13 cents per can sold to help protect marine life and expand sustainable fishing practices globally, it said in a statement.
The new Wildlife Selections products, certified sustainable by the British environmental not-for-profit Marine Stewardship Council, will begin with a new line of albacore and light meat tuna. It will expand in later phases to include MSC-certified salmon, shrimp, clams and sardines.
"The introduction of Wild Selections is a natural step in the work that Bumble Bee has been involved in to support responsible global fisheries management," Bumble Bee President and CEO Chris Lischewski said in a statement. "As a founding member of the International Seafood Sustainability Foundation working alongside WWF and other leaders in marine resource management, we saw a great opportunity to introduce a line of MSC-certified products that would help further our collective mission to promote sustainable fishing practices and to protect fisheries stocks for generations to come."
— SDBJ Staff Report