BIOTECHNOLOGY COLUMN
Pharmaceutical Industry Leaders Soak Up San Diego's Story
Monday, April 22, 2013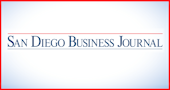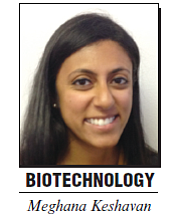 A group of pharmaceutical heavy hitters recently convened in San Diego for the annual meeting of industry trade group PhRMA. The roster included National Institutes of Health Director Francis Collins, Eli Lilly and Co. CEO John C. Lechleiter, and California Lt. Gov. Gavin Newsom, among others.
The national conference placed the San Diego story up front-and-center, noting that the region is now ranked the second largest life sciences cluster in the nation.
David Hale, chairman of VC firm Hale BioPharma Ventures and a storied San Diego figure with several CEO titles under his belt, said that several factors shaped San Diego's position as a hotbed for biopharma innovation. They include a well-grounded technology base, strategic relationships with venture capital firms, and a common interest in fostering strong intellectual property protections.
He also cited the collaborative nature of the San Diego life sciences community, and the fact that local executives could reach out to work with other local firms to create new startups. He said this all led to local scientists being able to take risks in investigating new drugs.
And Sandra Brown, vice chancellor for research at UC San Diego, said that San Diego pharma startups have been successful after collaborating with university researchers, who provide the "creative juice" behind the commercial success. Collins of the NIH said that such early collaboration, rather than competition, was essential for innovation.
Newsom in particular delivered an impassioned speech about the importance of growing the state's pharmaceutical cluster. The former San Francisco mayor called for a collaboration between the state and biopharmaceutical employees, who outnumber those who work in the aerospace, wine and even motion picture industries.
"California has to lead again, and you're a big part of that future," Newsom told the audience, which was chock-full of industry leaders. "We're going to do better."
• • •
San Diego frequently touts its pharmaceutical company growth stories. This can be seen in the case of pain management medication manufacturer Pacira Pharmaceuticals Inc., a midsize company launched in 2007 that is expanding at a rapid clip. Its stock now hovers around $28 a share, with a market capitalization of $926 million.
But when Pacira Pharmaceuticals went public two years ago, it was valued at $7 per share. Analysts are keeping close watch on the bullish company, expecting stock to continue to grow.
Pacira Pharmaceuticals recently announced an expansion of its 100,000-square-foot manufacturing plant in San Diego by another 20,000 square feet.
This is to prepare for the manufacture of Exparel, an injectable slow-release local anesthetic that's designed to control post-surgery pain for up to 72 hours. It was launched on the market about a year ago, and demand continues to grow, said Jim Scibetta, the company's chief financial officer.
The key to Pacira Pharmaceuticals' technology is that it has taken an existing anesthesia and has slowed down its release time, reducing side effects and ultimately reducing the overall time a patient is in the hospital. Its science is based on research that comes from UC San Diego.
"What's on the market for post-surgery pain management only lasts about eight hours, and the rest of the time the patient's in pain," he said. "Patients get hooked up to machines where they can control how much medication they take — and they ultimately end up using more drugs. They start walking later, stay in the hospital longer, and it has a bad effect on health economics."
Interestingly, the average wholesale price of a vial of Exparel is $140, whereas the fast-acting version of the drug that already exists on the market can be bought for about $3. But clinical trials and resultant market uptake have shown that the drug is proving safe and effective in patient care.
The expansion plan is to make drug manufacture less costly and quadruple output, Scibetta said. It can make $100 million worth of product per year in its facility currently, and will expand to an output of an additional $300 million per year once the new construction is complete, he said.
"We're preparing for continued growth — we started this year with about 95 employees, and have gone up to 120 already," he said. "Our plan is to employ about 150 by the end of the year."
Send any news about locally based health care organizations, biotech and clean-tech to Meghana Keshavan at mkeshavan@sdbj.com. She can be reached at 858-277-6359.