FINANCE COLUMN
San Diego Private Bank Merger Details Emerge in Proxy Reports
Monday, April 1, 2013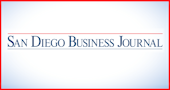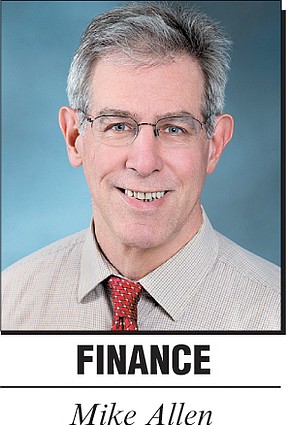 Reading proxy reports can be fun if you're into that sort of thing, or if you're a big shareholder or an employee of the affected companies.
In the case of the merger of two local community banks, Coronado First Bank and San Diego Private Bank, there's some interesting stuff, yet nothing that explosive.
For openers, CFB was talking to three banks in San Diego and Orange counties in 2012 before it struck its deal with SDPB. And SDPB was also talking to at least one other bank. That's par for any community bank these days.
We can only guess who those other possible suitors were, as they aren't identified.
Despite how much the parties try to couch this transaction as a merger of equals, it really isn't. On page 67 of the proxy, the price paid by CFB is once again detailed. There's the agreed-upon exchange ratio of each SDPB share receiving 0.545 shares of CFB stock, almost a two for one ratio.
When it was first announced, the ratio resulted in an implied value of SDPB of $15.5 million. In the proxy, CFB is said to pay SDPB $6.05 in stock for each of its shares, or an aggregate $16 million.
That price translates to 1.22 times the SDPB's book value based on Sept. 30 values, not bad given the going rate for small, community banks.
Another key tip-off that CFB is driving this train is which lender has more directors on the nine-member board. CFB has five: David Engelman, David Moore, Steve Rippe, Jerry Suppa, and Maria Kunac, also the CEO. SDPB has four: David Ellman, Selwyn Isakow, the chairman; Leon Kassel, and Ernest Rady.
Isakow, the former chairman and CEO of SDPB, isn't going away. The report states he'll receive an annual salary of $120,000 and other reimbursement not to exceed $2,600 a month, as well as a one-time fee of $77,500.
Kunac was paid $200,000 in salary last year, while Rippe, who becomes the new bank's chief credit officer, received $180,000 in 2012.
As in any corporate merger, some folks are left out of the new entity. Charles Lanzrath, CFB's chief financial officer, isn't keeping his old job, but gets a severance package of $154,000, plus his prorated salary for a transition of about 90 days, the proxy said.
Joel Ewan, SDPB's chief credit officer is also receiving some severance that wasn't disclosed.
Kunac says a few other staffers from each bank will be laid off but declined to reveal names or positions.
Going forward, the combined bank, which will be called San Diego Private Bank, has about $300 million in total assets, and five offices. In addition to its headquarters in Coronado, it also has offices in Little Italy in San Diego, University Towne Center, Newport Beach, and a loan production office in San Marcos.
• • •
Regents sheds branches: La Jolla-based Regents Bank, owned by Grandpoint Capital Inc. of Los Angeles, is shuttering three of its branches at the end of June in a cost-saving move.
The three offices are in Carlsbad, Encinitas and Miramar. The latter two branches belonged to California Community Bank, which Regents acquired in December.
"These three offices never took off and were all below what we want to see in terms of deposits," said CEO Steve Sefton. "We need to have branches at or approaching $100 million."
Now at about $615 million in assets, Regents will have five offices after the closure: Downtown San Diego, La Jolla, Escondido, Vista and Vancouver, Wash.
The latter office in Vancouver, a suburb of Portland, Ore., is on the list because Regents' chairman Thomas Young resides there.
As a result of the closures, Regents laid off five employees, and relocated seven other workers, Sefton said.
Send any news about locally based financial institutions to Mike Allen via email at mallen@sdbj.com. He can be reached at 858-277-6359.