Booting Up: UGG Coming to Fashion Valley
Friday, September 28, 2012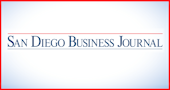 Retailer UGG Australia, which sells footwear, clothing and accessories, will join the lineup at Fashion Valley mall on Nov. 1.
This will be the first San Diego area store for the retailer, according to a statement from Simon Property Group Inc., owner of the Mission Valley mall.
The 3,214-square-foot concept store will carry the chain's full line of footwear, bags, outerwear and cold-weather accessories such as gloves, hats and scarves. It will include a dedicated men's space.
UGG Australia is among several brands owned by Deckers Outdoor Corp., which has headquarters in Goleta. The chain has more than 30 stores worldwide, including locations in New York, Chicago and Los Angeles.