Executive Profile: Andrew Canter
Monday, September 17, 2012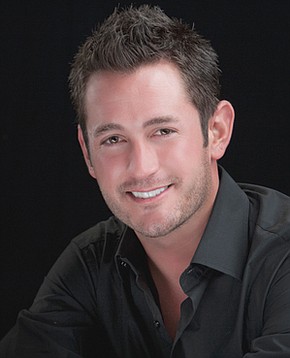 RESUME
Name: Andrew Canter.
Company: Canter Cos.
Title: President and CEO.
Year founded: 2006.
Education: Bachelor of Science, real estate and finance, San Diego State University.
Birthplace: Holyoke, Mass.
Age: 28.
Current residence: Windansea Beach, La Jolla.
Family: Single.
Andrew Canter is president and CEO of Canter Cos., a private investment firm that focuses on various areas of real estate and venture capital. Founded in 2006, Andrew Canter started out with an opportunistic approach to capitalize on a collapsing market. Six years later, the company has become a vertically integrated corporation which handles everything from development, portfolio and capital management, full service brokerage as well as private equity stakes in a variety of sectors.
BUSINESS PHILOSOPHY
Essential business philosophy: Ensure all members of the team are happy.
Best way to keep a competitive edge: Maintain a continuing process of evolving and never get comfortable.
Guiding principles: Have high ethics and quality in everything we do. Always strive to be inspired by your work.
Yardsticks of success: Cultivating an environment where my employees are growing as professionals, and having a positive impact on the community.
Goals yet to be achieved: Expansion of our real estate divisions throughout the West Coast.
JUDGMENT CALLS
Best business decision: Creating a team of highly motivated individuals who are intelligent, innovative, and inspire me to learn.
Worst business decision: Structuring transactions to cap company's potential profit on deals that possessed large upside.
Toughest business decision: To make the call when you have to downsize a company.
Biggest missed opportunity: Not being capitalized enough when we started to fully take advantage of profitable opportunities.
Mentor: I have learned so much from so many people who have inspired, motivated or simply allowed me to sit in meetings throughout my career.
Word that describes you: Persistent.
TRUE CONFESSIONS
What you like best about your job: I get to take on new challenges and learn something every day.
What you like least about your job: Having to make decisions that could negatively affect people's lives.
Pet peeves: Laziness.
Most important lesson learned: Never overextend yourself.
Person most interested in meeting: Warren Buffett.
Three greatest passions: Adventure, business and traveling.
First choice for a new career: A cross between a scuba instructor and ski bum in some place beautiful or exotic.
PREDILECTIONS
Favorite quote: "Business is the combination of war and sport." — André Maurois.
Most influential book: "The Tipping Point," by Malcolm Gladwell.
Favorite status symbol: A beautiful handcrafted watch that no one knows what it is.
Favorite restaurant: Pamplemousse Grille.
Favorite place for business meetings: In our corporate office downtown San Diego.
Favorite vacation spot: British West Indies.
Favorite way to spend time: Exploring somewhere I have never been.