ADVERTORIAL: SMALL BUSINESS BANKING & FINANCE SUPPLEMENT
Truths and Myths about Today's Lending Environment for Local Businesses
Monday, September 10, 2012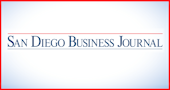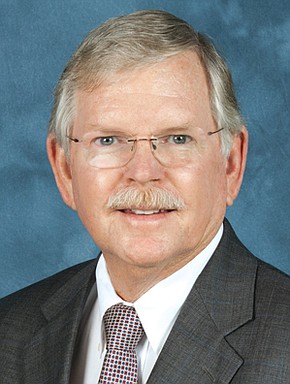 I've been a San Diego-area banker my entire career, and I'm passionate about helping local businesses achieve their financial goals. Because of that, when I think of the economic vitality of our region I immediately focus on the businesses – large and small. The products and services they create, promote, sell and service, as well as the thousands of people they employ, form the foundation of our local economy.
At AmericanWest Bank, we believe in business. Our focus is helping local businesses achieve their goals, knowing this has a role in positively impacting the local, state, and national economy.
Maybe it is because I am a banker that I view our region through a unique lens – I experience economic progress every day as our team works with local businesses to secure the financing they need as well as recommending modern financial solutions to leverage their current cash flow. Because of that interaction, I hear some business leaders still asking if the national economic challenges of recent years have impacted their ability to qualify for a loan or line of credit.
If you're wondering the same thing, here are three important facts:
First, lender liquidity and capital. There absolutely are banks with available liquidity to deploy in the form of loans to their customers. Here at AmericanWest Bank, for example, our excellent capital ratios and strong liquidity position afford us the ability to be lending actively throughout Southern California. We're on the street looking for qualified borrowers, targeting commercial and industrial loans, owner-occupied real estate and SBA financing. And on the personal lending side, that includes mortgages and home equity lines of credit.
Second, underwriting standards. Our commercial underwriting standards have remained unchanged, including key factors such as loan-to-value (LTV) and debt service coverage ratios among others. Of course I can speak only to AmericanWest and not for the industry as a whole, but I'm very encouraged by what I'm seeing at many banks here.
Don't under estimate cash flow. It continues to be the single most important factor in loan underwriting. The time-tested adage of the "5 Cs of Credit" (Character, Capacity, Capital, Collateral and Conditions) is as relevant today as ever before when it comes to qualifying for that loan or line of credit.
Obviously our state economy was impacted – as was every state in the country – and that ripple effect impacted business here. Unfortunately, some borrowers who qualified for credit a few years ago now find themselves in uncharted territory: unable to meet those same underwriting criteria as a result of the economic pressures on their businesses. This can include things such as significant reduction in property values, decreased sales volumes and operating losses. If your business has experienced some of these, my best advice is: do not assume it impacts your ability to qualify for a loan. Instead, reach out to a trusted banker and talk about your specific situation.
Finally, find your fit. Many financial institutions can fund a loan, but it's key to work with a specific banker who truly knows your business. Your banker should be a trusted advisor and a resource year-round, not just when your loan or line is up for renewal. Establishing and maintaining a strong relationship with your banker is invaluable – think of it as anytime access to free expertise.
I believe the best litmus test is if you're on a first-name basis with your banker. A good banker should know why you're so passionate about your product or service and what sets you apart from your competitors. In fact, I think they should be the loudest voice in your cheering section, rooting you on as you achieve your financial goals.
It is equally important for you to pick the best. Choose a business banker with the credit expertise to understand your financials and who is involved in the entire process. You are best served when the person you're talking with is the same one writing up and structuring your deal.
Working closely with local businesses and helping them achieve success is why I've built an entire career in banking. It's exciting to play a small role in moving our economy forward. That's why I'm at AmericanWest Bank.
As a business-focused community bank, we're fully committed to local businesses. Our team is comprised of highly-experienced bankers who understand the importance of taking a "hands-on" approach to lending. By this I mean a Relationship Manager works one-on-one with every customer and prospect. We get to know that business – from understanding their short and long-term goals to knowing how they bring their product to market. Only then do we tailor our lending, depository and treasury management products to suit their specific needs. This approach is a difference-maker in my mind because every business is unique and should be treated as such.
Outside Forces. I'm optimistic with what we've seen already and that our state economic recovery will continue to pick up steam as we move through 2012. Of course, it's wise to keep our eye on those remaining economic risks that are beyond our control, but I'm convinced our key growth drivers will keep California moving forward. And as we all know: this is a great place to live and work, and we're excited about what we see businesses achieving throughout the region.