Tesla Motors Puts Itself in the Middle of Mall's Foot-Traffic
Monday, September 10, 2012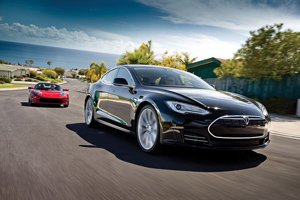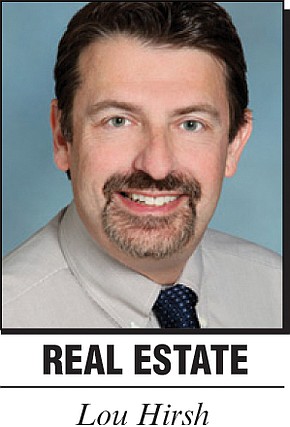 If you've always wanted to buy a cutting-edge, high-performance electric car at the same mall where you shop for jeans and handbags in San Diego, you're in luck.
A spokeswoman for Westfield UTC, one of seven local malls owned by Westfield Group, said Tesla Motors is scheduled to open a 3,276-square-foot retail store, tucked between the mall's Gap and Lucky Brand Jeans, on Nov. 1.
Further details are expected to be announced later by mall operators and Tesla Motors. The Palo Alto automaker currently has 20 retail stores in North America and 16 overseas, where shoppers can pre-order the flagship Model S with desired amenities, and also learn more about the company's upcoming Model X SUV.
Tesla Motors began deliveries of the Model S in June, touting it as the first premium sedan to be built from the ground up as an electric vehicle. It sells for $50,000 to more than $100,000 depending on options ordered. Those who are interested in buying will likely be in for a considerable wait.
The company recently announced that it has more than 10,000 reservations for the Model S worldwide, and is sold out through the end of this year for a manufacturing run of 5,000 vehicles. It also expects to sell out of the 20,000 it will produce next year.
A company statement said the Tesla locations, which aim to emulate Apple's hip and customer-friendly retail stores, include hands-on exhibits of the Model S drivetrain, design studios where customers can customize their own models, and interactive touchscreen kiosks informing consumers about the cars' advanced technologies. Some store openings have a few of the cars on display.
"Our sales strategy is very different from the rest of the automotive industry — we put our stores in high foot-traffic locations so we can tell as many people as possible about Tesla's incredible cars," said George Blankenship, Tesla's vice president of worldwide sales, who formerly worked at Gap and also in Apple's retail division.
The Tesla store is among several new businesses recently joining the roster at Westfeld UTC, which is in the midst of a $180 million renovation expected to be completed in 2013. The UTC spokeswoman said a Nov. 15 debut is planned by Splendid, a youth clothing retailer set to open a 1,364-square-foot store next to Coach near the mall's Palm Plaza.
• • •
Pfizer Sells Three Life Sciences Buildings: Investment firm Legacy Partners Commercial Inc. of Foster City has purchased three Torrey Pines life sciences buildings for $51.25 million, according to CoStar Group. The seller was Pfizer Inc.
The buildings are in a complex known as Torrey Ridge Science Center, at 10578, 10614 and 10628 Science Center Drive. A statement from brokerage firm CBRE, which represented the seller, said the total 340,000 square feet of available space in the three buildings represents the largest block of vacant laboratory space in San Diego County.
The acquisition was a joint venture between Legacy and an affiliate of Chicago-based Walton Street Capital LLC, and the venture has retained CBRE to provide leasing services.
The buyers' planned capital improvements include upgrading lobbies and landscaping, adding on-site amenities and providing prominent monument signage for new tenants, according to CBRE. The three LEED-certified office and laboratory buildings were built in 2003 and 2004.
• • •
Rancho Bernardo Office Complex Sold: Brookwood Financial Partners LLC of Massachusetts has purchased the three-building Bernardo Executive Center office complex in Rancho Bernardo for $21.5 million. The seller was TA Associates Realty of Boston, according to CoStar Group.
Brokerage firm CBRE, which represented the buyer and seller, said in a statement that Brookwood, with headquarters in Beverly, Mass., plans $1.4 million in capital improvements to enhance leasing efforts at the property, which was 78.2 percent leased at the time of sale. Brookwood has retained CBRE for leasing services.
The 173,244-square-foot office complex, built in 1984 and renovated in 2008, is located at 16835, 16855 and 16875 W. Bernardo Drive, spanning 9.15 acres.
Send commercial real estate and development news of general local interest to Lou Hirsh via e-mail at lhirsh@sdbj.com. He can be reached at 858-277-8904.