Cinepolis Planning More U.S. Movie Theaters
Monday, September 10, 2012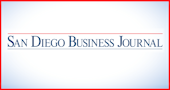 Cinepolis Luxury Cinemas, which has its U.S. headquarters in La Jolla, plans to open its first Los Angeles County location and second Orange County theater within the next few months. Exact dates have not been determined, according to a company statement.
Cinepolis, founded and headquartered in Morelia, Mexico, is among the world's largest movie theater companies, with 2,800 movie screens at more than 200 theaters in eight Latin American countries and India.
Last year Cinepolis opened its first U.S. location, an eight-screen theater at Del Mar Highlands Town Center in Carmel Valley, followed earlier this year by the debut of a six-screen theater at Plaza Paseo Real in Carlsbad's La Costa neighborhood. In both locations, Cinepolis filled spaces vacated by Vista-based UltraStar Cinemas.
The company has since opened a third location in Laguna Niguel. A Cinepolis spokeswoman said the company has been in "initial discussions" about opening a third San Diego County location but is not ready to announce details.
The next Cinepolis theater is expected to open at The Promenade at Westlake, in Westlake Village near Los Angeles, followed by a second Orange County location yet to be announced, the statement said.
Cinepolis cinemas have amenities including upscale lounge-style lobbies, full dining and bar service areas, and gourmet food that can be ordered from seats inside the auditoriums. Items include sandwiches, finger foods, desserts, specialty coffee drinks and traditional movie theater fare.
Auditoriums have leather reclining chairs, swivel tables and state-of-the-art digital projection systems. Ticket prices range from $13.50 to $19.50, with a surcharge for 3-D films.