IRVINE CO. PUTS OWN STAMP ON UNIQUE SAN DIEGO PROPERTIES
Building Prosperity
Monday, September 3, 2012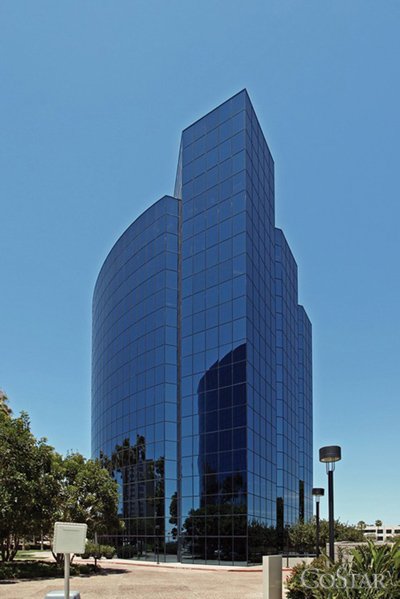 Irvine Co. recently marked its 30-year presence in San Diego County by growing its office property portfolio — already the largest in the region — with the latest in a series of high-profile trophy acquisitions.
The Newport Beach-based company paid $52 million for the 13-story Centerside I office tower, located in the same Mission Valley complex as the similar-sized Centerside II that it already owned, taking its local holdings well beyond 7.5 million square feet.
Company representatives said Irvine Co. has more local development and potential acquisitions in the works, as it looks to strengthen its position and diversify its tenant base in markets it already dominates — including University Towne Center and downtown San Diego — and grow its footprint in increasingly popular suburban submarkets.
John Turner, San Diego regional vice president for Irvine Co. Office Properties, said the company is currently in the early design stages for a third tower at its La Jolla Centre complex in UTC. With a possible completion in 2015, the 15-story tower would add 340,000 square feet of space, more than doubling the current total at the complex.
Also at UTC, Irvine is mulling the addition of a new three-story, 60,000-square-foot building at its eight-building Bridge Point campus, although it will be carefully gauging market demand before moving forward full-steam on either project, Turner said.
He said the company will also likely make significant additional investments at Centerside, now that it owns both Mission Valley towers, to boost aesthetics and efficiency and bring the buildings together as one development, possibly with new connecting walkways or pedestrian bridges.
600 Tenants in County
According to its own data, Irvine Co. now directly employs 175 people at its San Diego County properties. Its 61 local office buildings are home to more than 600 tenant businesses with 20,000 employees.
Those tenants include major players such as Qualcomm Inc., Wells Fargo and AT&T. But it is also looking to strengthen its relationships with smaller companies, hosting two local incubators at its buildings rent-free and investing in major office space reconfigurations to attract budding technology firms.
"Despite the fact we are a large company, we're also a very entrepreneurial company," Turner said.
Irvine Co. also owns seven local apartment communities with a total of 3,200 units and more than 5,000 residents. The largest include the 923-unit Villas of Renaissance at UTC and the 670-unit Monte Vista Apartment Homes in Mission Valley, with other communities located in UTC, Torrey Hills, Serra Mesa and Carlsbad.
Prev Next