Maxwell Technologies Reports $43.9M in Revenue for Q3
Monday, October 29, 2012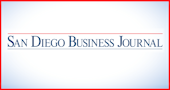 Maxwell Technologies Inc., the San Diego maker of energy storage devices used in hybrid buses and other applications, reported third quarter net income of $5.4 million compared with net income of $298,000 for the like quarter of 2011.
For the nine months, Maxwell reported net income of $8.5 million compared with a net loss of $723,000 in the like period last year.
Third quarter revenue was $43.9 million, up 7 percent from the like quarter of 2011. Through Sept. 30, Maxwell's revenue was $124 million, up from about $115 million in the like period of 2011.
CEO David Schramm said lower demand for Maxwell's products in Europe and elsewhere slowed sales of ultracapacitors.
He mentioned issues involving Chinese subsidies to hybrid bus production that could affect sales.
While wind energy and hybrid bus applications continue to drive ultracapacitor sales, and long-term prospects in those verticals remain solid, Maxwell is working with customers to resolve issues with the makers of hybrid buses that will delay previously forecasted deliveries.
Schramm said seasonal softness mostly related to the observance of Chinese New Year will likely push revenue sequentially lower in the first quarter.
Shares of Maxwell, traded under MXWL on the Nasdaq exchange lost $1.29 on Oct. 26 or about 17 percent from the prior day's closing price. Its 52-week range is $5.81 to $21.49.