Merged Firms Will Expand Their Reach in Local Real Estate
Monday, October 22, 2012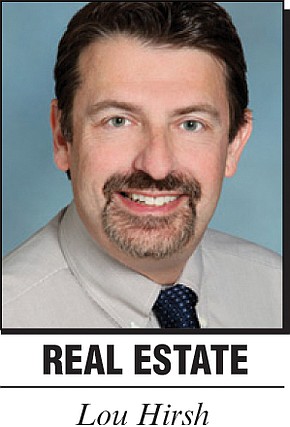 Harcourts International Ltd. Inc., an Australian real estate services company with a history dating back to 1888, recently made its arrival in downtown San Diego.
The commercial and residential brokerage and management company's newest U.S. franchisee is Harcourts Pacific Realty. The company was formed by the merger of two local firms long focused on downtown brokerage and property management — Urban Real Estate Services and Realty Connex.
"We think that it will be an advantage to have this access to an international company's resources, as opposed to remaining more of a boutique local real estate agency," said Harcourts Pacific President Eric Jones, one of four principal partners in the new firm.
Jones is joined in the venture by Sherman and Becky Harmer, who were among his partners in Urban Real Estate Services, as well as Suzen Sarko, founder and owner of Realty Connex.
The firm will continue to occupy the partners' current offices at 620 First Ave. in downtown's Marina District, and at 1608 India St. in Little Italy. Jones said the company is starting out with approximately 30 commercial and residential agents, but is looking to grow that to around 50 as it begins operating in other San Diego neighborhoods where it has purchased marketing rights from Harcourts, including East Village, the uptown districts and Carmel Valley.
David Hazan, a commercial broker-agent with Harcourts Pacific, said the new company will remain involved in local project work being done by Urban Housing Partners, led by Sherman Harmer, which was part of Urban Real Estate Services and will remain a separate operating company.
• • •
H.G. Fenton Boosts National City Footprint: H.G. Fenton Co., one of the region's largest owners of industrial properties, has acquired four National City industrial and office developments totaling 610,000 square feet from Collins Development Corp.
According to CoStar Group, H.G. Fenton acquired a total of 33 buildings from Collins for $49 million.
A statement from H.G. Fenton said the acquisition included Southland Industrial Park on West 35th Street, with a total 218,733 square feet; Southport Industrial Park at Mile of Cars Way, with 12 buildings totaling 297,533 square feet; Southport Commercial Park, with seven buildings totaling 59,995 square feet; and Southport Office Park, with eight buildings totaling 33,984 square feet at Hoover Avenue and Mile of Cars Way.
H.G. Fenton owns and manages a portfolio that includes more than 4 million square feet of office and industrial properties, with 13 apartment communities totaling more than 3,100 units.
• • •
Trigild Teams With Santa Barbara Hotel Investor: Real estate services provider Trigild of San Diego has formed an alliance with Santa Barbara-based Blu Hotel Investors, in which the companies will develop, acquire and operate hotel properties.
The two firms did not disclose financial terms. John Beazley, Trigild's managing director of hospitality, said in a statement that the alliance will allow the companies to serve hotel industry clients "by sharing specific resources, services and specialties."
"Trigild's strength lies in its reputation, 35-year history and solid infrastructure, while our company has specific transactional, deal structuring and financial expertise," said Michael Barnard, founder and principal of Blu Hotel Investors. The firm provides advisory, development, management and related services, with a focus on Southern California hotel properties.
• • •
Clairemont Shopping Center Gets New Owner: Clairemont Village shopping center in San Diego has been purchased by a unit of locally based investment firm Kleege Enterprises. The price was $27.3 million and the seller was Pacific Clairemont Holdings I, according to CoStar Group.
The six-building retail center, at 3005-3033 Clairemont Drive, has approximately 45,000 square feet of space and is anchored by Keil's Food Stores. It was built in 1954 and renovated in 1983, and last changed hands in 2005 for $29 million.
Send commercial real estate and development news of general local interest to Lou Hirsh via email at lhirsh@sdbj.com. He can be reached at 858-277-8904.