Celladon Enlists Swiss Firm for Manufacturing Help
Monday, October 22, 2012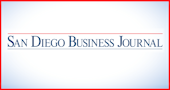 Local biopharmaceutical firm Celladon Corp. has signed a deal with Lonza to manufacture Celladon's Mydicar heart disease treatment.
Financial terms of the deal were not disclosed.
Mydicar is a genetically targeted enzyme replacement therapy intended to restore levels of SERCA2a, a regulator of calcium cycling in the heart and cardiac contractility. The drug is delivered in a single dose directly to the heart during a routine outpatient cardiac catheterization procedure, similar to an angiogram.
Mydicar is currently under clinical investigation in a 200-patient Phase 2b clinical trial of heart failure patients.
Under the manufacturing deal, Lonza will manufacture Mydicar for use in clinical trials but will negotiate a separate supply agreement in the event Celladon ramps up to commercial scale manufacture of the drug.
"This is an important milestone in the Mydicar development program," said Krisztina Zsebo, president and CEO of Celladon. "Lonza's large scale viral manufacturing expertise will greatly complement and support our future development and commercialization efforts for Mydicar."
Switzerland-based Lonza supplies the pharmaceutical and biotechnology industries with biopharmaceuticals. The company says it provides seven markets with state-of-the-art products, services and research.