Firms Hire, and Procopio Fires Up Its Startup LaunchPad
Monday, October 8, 2012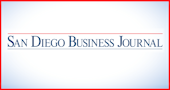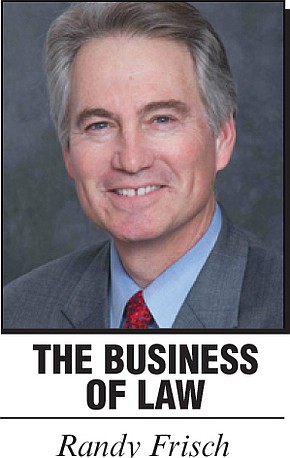 LaunchPad has its first potential liftoff. Procopio, Cory, Hargreaves & Savitch LLP recently welcomed Endopodium into its Del Mar Heights startup business incubator, which is named LaunchPad. The incubator also announced that it has opened up the application process, accepting applications through Oct. 15, when the facility hopes to add an additional three to four companies. Apply online. Endopodium is focused on the development of next-generation visualization technologies for minimally invasive surgical procedures.
Higgs Fletcher & Mack recently hired new partner, Gregory F. Brucia. His addition brings the firm's total attorney count to 68. Brucia has 16 years of experience in securities and transactional corporate matters. He has provided counsel to a wide range of clients, from small startups and emerging growth companies to large, multinational corporations. Prior to joining Higgs, Brucia most recently worked for the law firm of K&L Gates LLP in San Diego.
Speaking of Higgs, the California Center for Sustainable Energy has retained the firm as its outside general counsel. Focused on energy conservation and alternative sources of energy, the center manages programs for entities such as the California Public Utilities Commission, California Energy Commission, California Air Resources Board and the U.S. Department of Energy. Partner Greg Pyke will lead the team working with the center.
Diversity matters and Gordon Rees LLP demonstrates that. Recently, the San Diego office hosted its seventh annual Diversity Reception for law students from San Diego and surrounding regions, as part of its recruitment process for summer associates. About 75 second-year law students from University of San Diego, California Western, Thomas Jefferson, UC Irvine, and Western State University College of Law attended.
It isn't just the big law offices that do great work. RJS Law, which just completed a move to 303 A St., Suite 400, donated more than $10,000 to the USO to support several of its events, including a holiday event for wounded service men and women. RJS Law also recently hired Chandara Diep, bringing its attorney total to six. The firm, which practices in tax law and only hires LLMs, also added staff and now has a total employee count of 11.
Organizations and individuals who work to stop human and civil rights abuse will be honored by Casa Cornelia Law Center Oct. 18, at the fifth annual La Mancha Awards reception and ceremony. The event will be held at the University of San Diego's Joan B. Kroc Institute for Peace and Justice, from 6 to 8 p.m. CCLC staff and volunteers helped nearly one thousand people from more than 50 countries last year. Clients include those fleeing persecution and torture in their homelands; women and children victims of domestic violence; and children who traveled from around the globe seeking safe refuge. Winners include: Jessica Ederer, Distinguished Pro Bono Attorney; and Law Firm of the Year, Morrison & Foerster LLP. A La Mancha Award for outstanding support of Casa Cornelia's mission will go to the American Province of the Society of the Holy Child Jesus, which founded the law firm in 1993. Attorneys who donated 300 or more hours of legal assistance will be given the Pro Bono Publico Awards. The recipients include Elizabeth L. Brann of Paul Hastings LLP; Kimberley A. Donohue also of Paul Hastings; Aubrey A. Haddach of Procopio; Kimberly Hyde, Kamla A. Topsey and Christina D. Yates, all three of DLA Piper; Rose F. Luzon of Shepherd, Finkelman, Miller & Shah LLP; Jose L. Patiño of Jones Day; Hillary H. Steenberge of Latham & Watkins LLP; and Lori P. Westin of Wilson Sonsini Goodrich & Rosati.
Marks, Finch, Thornton & Baird LLP recently hired Richard J. Pinto II and Kelly A. Floyd. Both Pinto and Floyd successfully completed the firm's summer program as law students and were invited to become postbar clerks/associates after admission to the The State Bar of California, which they both took in July 2012. Both will practice in the areas of construction law, and federal procurement and claims. Pinto externed for Judge Janis L. Sammartino of the U.S. District Court and the Judge Richard D. Huffman of the California Court of Appeal. Floyd externed for the Judge Thomas J. Whelan at the U.S. District Court.
Marks, Finch also named three new partners effective Jan. 1. Founded in 1987, the firm now has 29 lawyers serving the construction industry, businesses and business owners. The new partners are Danielle C. Humphries, David W. Smiley and Nowell A. Lantz. Humphries practices in the estate planning, trust administration and probate areas. She is also the President of MAMAS (Mother Attorney Mentoring Association of San Diego). Smiley practices in the areas of business litigation, construction law, construction defect, and insurance coverage. Smiley currently is co-chair of the Construction Law Section of the San Diego County Bar Association. Lantz practices in the areas of construction law, business litigation, and government and regulatory. He also practices probate litigation.
Randy C. Frisch is the president and publisher of the San Diego Business Journal. He is licensed to practice law in California, Nevada and Idaho. He can be reached at rfrisch@sdbj.com.