Fundraiser Provides Portrait of the Community's Seniors
Monday, November 26, 2012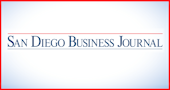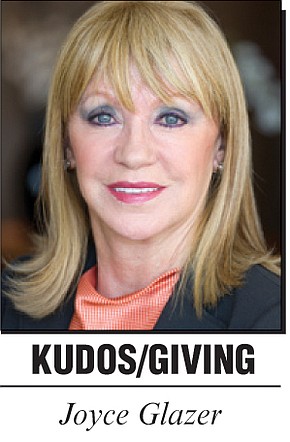 Senior Community Centers raised $325,000 at "Notes to our Sons and Daughters" fundraiser and photo exhibition at the Port Pavilion on Broadway Pier. The exhibition consisted of portraits capturing the wisdom of some of the extraordinary seniors who are served and helped by SCC. Proceeds of the event support the works of San Diego Senior Community Centers. Sempra Energy and SDG&E were the visionary sponsors … Dr. Alice Vestergaard, director of business development at Ashford University, received the American Cancer Society Spirit Award. The award is presented to the organization or person who has been exceptional in a personal commitment to the cause and the mission. Vestergaard is an avid supporter of ACS, first in Sacramento and for the past two years in San Diego. A cancer survivor herself, she was chair of the 2012 American Cancer Society Cancer Action Network … Rural/Metro San Diego announced the recipients of the 2012 California Emergency Medical Service Authority Awards. The awards went to: Meritorious Service Medal — paramedic/nurse Ricky Rod; Community Service Award — public relations manager Reema Makani Boccia; Clinical Excellence Award — EMTs Andrew Kelly, Dustin Slikker, Leanna Navaro, Jason Van Zile, paramedic Joe Taylor, Garret Estevane, Ryan Judson: for patient care of an individual suffering during a Charger game at Qualcomm Stadium. The awards will be presented at the 4th Annual CA EMS Authority Awards in San Francisco on Dec. 5 … PEERS Network's 4th Annual Gala was held at a private estate in La Jolla. PEERS Network, a group of San Diego entrepreneurs whose mission is to give back to the local community, raised $175,000 for Just in Time for Foster Youth, an organization focused on assisting former foster youth to strive for self-sufficient adulthood. Event sponsors included US Bank, First American Title, City National Bank, Wilson Sonsini Goodrich & Rosati, and Samuel Scott Financial … The Huntington's Disease Society of America held its annual Celebration of Hope Gala & Auction at the Manchester Grand Hyatt. HDSA-San Diego recognized Mike Neil with the 2012 Guthrie Award for his outstanding service to the HD community. Neil, an attorney and former U.S. Marine Corps general, was not familiar with the disorder until his wife, Jan, tested positive. The award pays tribute to legendary folk singer Woody Guthrie, who battled with HD, and his wife Marjorie, who led the way in building a national HD community and driving a search for a cure … Bank of America announced their 2012 giving is providing $1 million in grant dollars to San Diego's nonprofits by year-end. The Bank of America Charitable Foundation funds nonprofits focusing on the issues of housing, jobs, hunger and other critical needs. Included in these grant awards is a $200,000 "Builder Award" over two years to Just in Time for Foster Youth. In addition to financial support, BofA employees give their time, and expertise to address local needs through volunteerism … Mingei International Museum has been awarded reaccreditation by The American Alliance of Museums reaffirming the Mingei's adherence to the highest standards and practices in the museum community. This award will extend the museum's AAM Museum Accreditation through July, 2026. AAM accreditation brings national recognition to the museum for its commitment to excellence, accountability, high professional standards, and continued institutional improvement.
"The AAM's accreditation announcement confirms the continued excellence of Mingei International Museum and the dedication our staff, board, volunteers and our many donors who invest and believe in this institution," said Rob Sidner, the Mingei's director.
Please send Kudos/Giving items to jglazer@sdbj.com.