BIOTECH: TREATMENT MAY REPLACE NEED FOR INSULIN INJECTIONS
Promising Diabetes Therapy Moves Toward Clinical Studies
Monday, November 5, 2012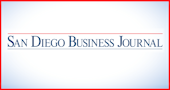 Local biotech ViaCyte Inc. intends to use its recent $10.1 million award from the California Institute for Regenerative Medicine to push forward its cell replacement therapy for diabetes to clinical trials.
Considered an "artificial pancreas," ViaCyte's promising technology is a pancreatic precursor cell product that is put in a device that's inserted under the skin. The cells should then further differentiate, producing pancreatic cells that synthesize and secrete insulin and regulate blood glucose.
The treatment is expected to offer a solution for controlling blood sugar levels long-term while eliminating the need for insulin injections.
ViaCyte President and CEO Paul Laikind said the innovative product would essentially be a cure for Type 1 diabetes and also a treatment for a subgroup of Type 2 diabetes. He added the treatment reduces the risk of hypoglycemia, or low blood sugar levels, which is difficult to control by injecting insulin manually or with automated pumps.
"This approach is essentially replacing the natural system the body has for producing the insulin for controlling blood glucose," Laikind said. "The glucose is controlled as it normally would be and not only would the insulin be produced but long-term it would have significant benefits.
"It will free patients from dependence on injecting insulin and all of the potential complications associated with that," he said.
$10.1 Million Award
The California Institute for Regenerative Medicine, or CIRM, governing board, the Independent Citizens Oversight Committee, unanimously approved the $10.1 million Strategic Partnership Award to ViaCyte as well as a $9.3 million award for Cambridge, Mass.-based Bluebird Bio, which is developing a stem cell and gene therapy approach to correct a genetic disease in young patients with B-thalassemia. The inherited blood disorder can cause widespread organ damage and premature death.
CIRM President Alan Trounson said the out-of-state company expects to conduct clinical trials in California and may locate some of its research activities in this state, which would be a boost to employment as well as patients in California. Trounson said Bluebird Bio's program is highly rated and looks to be effective in treating young people with the blood disease. The mature company has already progressed to the clinical trial stage, he added.
In ViaCyte's case, CIRM has been supporting the project to convert human embryotic stem cells to pancreatic cells since the early discovery phase and on through the translational phase.
"We have a lot of confidence in what they're doing to go forward to clinical trials," Trounson said. "We think this looks like a treatment that will bring Type 1 diabetes patients back to normality. If it works as well as it did in animals, we think we will be delighted and think the patients will be, too."
Total Funding $38 Million
Laikind said several previous rounds of funding from CIRM include a $20 million Disease Team Award in 2009, bringing ViaCyte's total funding from CIRM to $38 million. While the earlier $20 million award helped ViaCyte to advance its technology and to manufacture cells in a reproducible manner, this recent $10.1 million well help advance the therapy to clinical studies. Laikind said ViaCyte has had a preliminary Investigational New Drug, or IND, application meeting with the U.S. Food and Drug Administration and also met with the agency to discuss the first protocol. He said the company expects to submit its IND to the FDA by early next year and then begin a clinical study in 2014. The first phase 1/2 study will progress from a small number of patients at a low dose to a large number of patients at a higher dose, first to show safety, then efficacy and then insulin independence. Laikind said the VC-01 product, which combines a pancreatic endoderm cell product derived from embryonic stem cells with an encapsulation device, will be implanted under the skin of the patients in an outpatient setting under a local anesthetic.
In addition to CIRM funding, Laikind said ViaCyte has tapped into a combined $56 million of Series A, B and C rounds of funding and has received a nearly $4 million grant from the Juvenile Diabetes Research Foundation. The company is also in late state discussions with a potential partner to help fund further development of the program and then commercialize it should it be successful.
Trounson said CIRM's Strategic Partnership Awards are geared toward just this type of collaboration and enhances CIRM's interaction with private industry. CIRM formed in November 2004 with the passage of Proposition 71, the California Stem Cell Research and Cures Act. The ballot measure provided $3 billion in funding for stem cell research at California universities and research institutions and called for the establishment of an entity to make grants and provide loans for stem cell research, research facilities and other vital research opportunities.
"We're engaging with companies that are making major contributions to research in California," Trounson said. "We're only paying part of the cost of development, which means we can support more work. We're not carrying all the costs of the research. Strategic partnerships enable us to leverage funding to help us get these studies to the clinic."