Zebit Raises $25M in Series D Round
Friday, May 25, 2012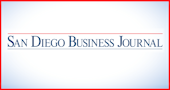 Zebit, a brand of San Diego-based Global Analytics Holdings, closed a $25 million series D round of venture funding to finance the rollout of a platform serving micro lending, the company announced May 24.
According to the press statement, the Zebit platform serves companies such as online retailers that want to provide credit to customers who traditionally cannot obtain it.
The latest funding round was led by Mohr Davidow Ventures and also included Crosslink Capital, Leapfrog Ventures, QED Investors, and a number of private strategic advisers, the company said.
Zebit CEO Michael Thiemann said Zebit is the first platform that performs financial underwriting on a per-transaction basis, which is "the holy grail of risk management."
While competitors do underwriting based solely on the individual, Zebit does more accurate risk assessments allowing the company to identify responsible customers and pass savings along to them, Thiemann said.
Global Analytics was founded in 2003 and is made up of many executives from HNC Software Inc., a San Diego firm that was acquired by Fair Isaac & Co. in 2002. HNC created the Falcon fraud detection software that is used to protect about 2 billion credit cards worldwide.
GA launched Zebit last year in the United Kingdom where it completed about 1 million transactions, according to the company.
Victory Park Securities acted as a financial adviser to Global Analytics on the deal.