FINANCE: VARIETY OF FIRMS VIE FOR PERSONAL, INSTITUTIONAL ACCOUNTS
Wealth Management Firms Put Moneymaking Tactics to the Test
Monday, May 21, 2012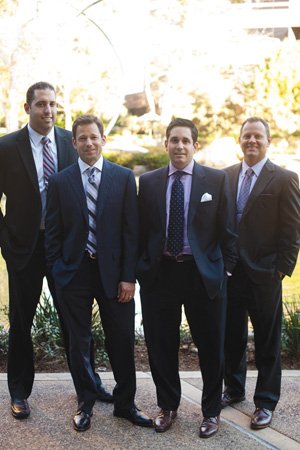 The 2012 San Diego Business Journal list of Wealth Management Firms includes different types of companies who are in the broadly defined category of wealth management. Among the various types are financial planners, financial advisers, investment advisory firms, large multinational full-service brokerages, money managers, and independent registered investment advisors.
The criterion for ranking the list is the total assets managed in San Diego County as of fiscal year end 2011; the assets under management total $108.5 billion for the 33 firms participating.
Brandes Investment Partners LP, No. 1 on the list, is an investment advisory firm, managing equity and fixed income assets for institutional and private clients worldwide, according to the company website. Founded in 1974 by Charles Brandes, the firm's success is attributed to the value investing approach to security selection. This approach was pioneered by Benjamin Graham, known as the "father of value investing" and author of the seminal book on the subject "Security Analysis," co-authored with David Dodd — also known as the Graham and Dodd approach to investing. Warren Buffett, one of the most well-known investors in the world, is among Graham's protégés.
Brandes has $33 billion in assets under management in San Diego County with 28 portfolio managers or investment advisers. Worldwide, the firm has 407 employees.
Full-Service Brokerages
Merrill Lynch Wealth Management is No. 2 on the list. Merrill Lynch is the wealth management division of Bank of America. Merrill has $18.5 billion of assets under management in San Diego County in 2011, up 5 percent from $17.6 billion in 2010. Merrill has 182 local portfolio or investment advisers.
Wells Fargo Private Bank, ranked No. 3, is new to the list this year. Wells has 66 local portfolio managers or investment advisers in San Diego County. Total assets under management in the county for fiscal year end 2011 reported by Wells were $10 billion, up 18 percent from $8.5 billion in 2010.
Also new to the list is Morgan Stanley Smith Barney – The Bentley Group at No. 15 with five local portfolio managers. The group reported an impressive 30 percent increase in assets under management locally from $250 million in 2010 to $325 million in 2011.
The Bentley Group is a partnership of financial advisers within Morgan Stanley Smith Barney, formed by Russell M. Hall, senior vice president and Michael F. Souza, vice president, Michael A. Tedesco, first vice president and financial advisor corporate client group director, and Bryan C. Gould, financial adviser.
Prev Next