FINANCES: INVESTIGATION IS KEY TO FINDING THE RIGHT FINANCIAL ADVISER
Securities Guard
Monday, May 21, 2012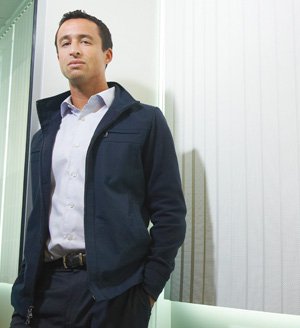 The field of investment advisory and planning is fraught with minefields but there are ways of avoiding mistakes and finding the best adviser that fits your needs, say experienced, local advisers.
Getting basic, factual information on a particular adviser is fundamental to the decision, including finding out how long they've been in the business, what their credentials are, and whether they've been sanctioned or have any outstanding legal disputes, said Mike Alfred, chief executive officer for BrightScope Inc., a San Diego business that collects such data and posts it on its website.
Alfred's firm, which launched in 2009 as a research tool for analyzing the effectiveness of 401(k) retirement plans, decided to branch out last year tackling the sometimes murky world of financial planning and advisory industry through its Advisor Pages.
"The goal was to bring more transparency to the financial advice market," Alfred said. "We're still in the second inning. There are so many more things that can be done to beef up the quantity and quality of the data, not just on our website but on other places."
BrightScope aggregates the data it posts from two main sources, the U.S. Security and Exchange Commission, and the Financial Industry Regulatory Agency, the industry's independent regulator. It also obtains data from the advisers themselves.
Alfred said the data on his website is just a starting point that can help guide people in their due diligence. Investors should pursue other sources for information and need to meet personally with advisers before making a choice, he said.
Buyer Beware
"These are some basic checks that potential clients should be doing before they make a decision," he said. "It's sort of like a Carfax report."
In addition to providing the past experience of an adviser, BrightScope's site shows professional credentials the adviser holds, the types of wealth management services offered, and the make-up of clients, between individuals and businesses.
Jim Kuntz, managing director at Pacific Wealth Management LLC in Solana Beach, said given the volatility of the markets in recent years, it's important people are aware of how the prospective adviser performed during some of worst roiling markets in the century.
"I would seek out somebody with a wide breath of experience," Kuntz said. "Their risk management discipline is vitally important. How did they navigate the recent volatile period?"
Find out what the adviser's overall investment approach is, and how well that approach worked when the market went down by more than 40 percent in 2008, and by about 50 percent in 2001-02, Kuntz said.
All investment advisers have differing investment philosophies, and investors should understand what that is before selecting one, said Will Beamer, partner at Dowling & Yahnke LLC in Carmel Valley.
Due Diligence Advised
Some may claim to be an active portfolio manager while others may take a more passive approach and set up an asset allocation model that may only be adjusted annually or twice a year, Beamer said.
Potential clients need to understand an essential distinction on how most investment advisory firms charge for their services, Beamer said.
Broker-dealers who are often are employed by larger investment banks or brokerage companies generally earn their fees by charging commissions based on the products or investment choices they are advising clients to make. The commissions range in size depending on the type of the product and the amount purchased, and can get pretty steep especially if these involve insurance products, Beamer said.
The other type is fee-based services that are generally based on the size of the funds clients are entrusting their adviser to manage. The most common starting point for the management fee is 1 percent of assets annually. Beamer said while there are good broker-dealers, "a lot of them are working in an investment structure that doesn't put the client's investments above their own."
In other words, because most brokers collect commissions on the investment vehicles sold, they are inclined to sell more products, and generate income for themselves, he said.
Know the Strategy
The problem with the fee-only arrangement is many advisory firms tend to require minimum balances of at least $250,000, making it difficult for investors with funds below that number to find such advisers, he said.
Alfred said understanding how advisers will get paid is essential to making the right selection.
"You've got to be able to look the person in the eye and ask them the simple question, 'If I do this…am I the only one paying you?'"
If the answer is no, then they have to understand how the adviser is getting paid, by how much, and whether this arrangement may impact future decisions they make with your money, Alfred said.
Another key element to figure out is how the investor's money is actually managed, and whether a third party is involved.
Just checking on this might have saved some of those who lost millions in the infamous Bernie Madoff Ponzi scheme since he didn't use a third party to hold the assets, and sent out all the financial statements to investors, said Alfred.
Investors should select an adviser that works with investors who have similar sized nest eggs, said Carolyn Taylor, president of Weatherly Asset Management in Del Mar. "You don't want to be their largest client, but you also don't want to be their smallest," said Taylor whose firm manages about $352 million of investments.
Taylor has a $1 million minimum investment to qualify for her firm's services, with the average client holding "at least twice that amount."
You also need to be able to talk freely and frankly with an adviser and be able to get access to them within a reasonable time, she said.
"You have to be able to communicate with your adviser…and almost make it like a doctor/ patient relationship in that you've got to be willing to divulge completely all your financial information so that they can advise you more holistically," she said.
Several advisers said that a client's adviser should be able to articulate a strategy and provide clear explanations about how this strategy will benefit the client.