New Covario Unit Focuses on Web Search
Wednesday, May 2, 2012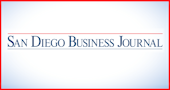 Covario Inc., a San Diego search marketing agency, launched a new unit aimed at growing the market for its SEO (search engine optimization) and social media tools, the company said on April 24.
The unit called Rio SEO intends to focus on serving the automation needs of in-house SEO managers at large and midsized companies as well as search engine practitioners at digital agencies that provide SEO and social media services to clients, Covario said.
Founded in 2006 by Russ Mann and Demin Zlotin, the privately held company doesn't reveal revenue but outside analysts estimate it in the mid-$20 million range. Total employment today is 140 with most in San Diego, along with dozens of contracted workers, said spokesman Rick Clancy.
— Mike Allen