Cash for Kiosks: EcoATM Gets Series B Funds
Wednesday, May 2, 2012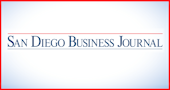 EcoATM, the company behind the mall kiosks that offer cash for used cellphones, announced on May 1 that it received $17 million in Series B venture funds.
Returning investors included publicly traded supermarket kiosk provider Coinstar Inc., as well as Claremont Creek Ventures and TAO Ventures. New investors include Pi Holdings, Moore Venture Partners, AKS Capital and an individual, Koh Boon Hwee of Singapore.
EcoATM also announced that it received a $1 million grant from the National Science Foundation.
The young San Diego company has a network of about 50 kiosks, mostly in California, which pay a user for worn-out cellphones and other small electronic devices. Chairman and CEO Tom Tullie said in a prepared statement that new funding will create a national rollout.
Coinstar is the Seattle-area company behind the supermarket coin-counting machines and the Redbox movie rental kiosks.
— Brad Graves