Revenue, Net Income Grow at Maxwell Technologies
Tuesday, May 1, 2012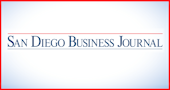 Maxwell Technologies Inc., a maker of energy storage devices called ultracapacitors, reported first quarter revenue of $39.2 million, up 11 percent from the $35.3 million in revenue in the like quarter of 2011, the company said April 26.
Maxwell said its sales of ultracapicitors grew 3 percent from the first quarter of 2011 to $22 million; sales of its other products increased 24 percent to $17 million.
Net income in the first quarter was $504,000, compared with net income of $196,000 for the like quarter of last year.
On April 12, Maxwell said it reached a settlement in a shareholder derivative suit involving past and current management and directors for $3 million, of which $2.7 million was paid by the company's insurer. Without admitting any wrongdoing, the company agreed to ensure that certain corporate governance measures are in place and enforced. It said it entered into the settlement to relieve it from further financial burdens.
CEO David Schramm said Maxwell expects its revenue to increase 4 to 7 percent in the second quarter over what it was in the first quarter.