Local Investment Firm Makes 3rd Seattle-Area Buy
Tuesday, March 27, 2012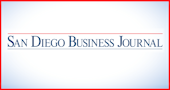 Pathfinder Partners LLC has acquired a 78-unit apartment community in Federal Way, Wash., for $5.1 million, marking its third Seattle-area acquisition in the past nine months, the San Diego-based investment firm announced March 26.
A statement said the property was purchased from a private lender after the prior owner defaulted on a loan. Pathfinder, which focuses on distressed real estate assets, previously acquired the loan on a newly constructed but foreclosed 29-unit condo project in Kirkland, now being operated as a rental community; and the loan on a 12-unit luxury townhome development in Seattle's Capitol Hill neighborhood.
Pathfinder Senior Managing Director Lorne Polger said the latest acquisition, involving a community known as The View at Redondo, will involve repainting, reroofing and other renovations of the property, built in 1986. "We see this as an opportunity to improve the property and raise rents to market, with an eye toward a sale in several years," he added.
Pathfinder Partners was founded in 2006 by Polger and Mitch Siegler. The company has since acquired more than $350 million in defaulted commercial real estate in seven states.