State Settlement to Bring More EV Charging Stations to San Diego
Monday, March 26, 2012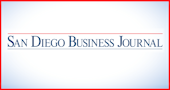 Gov. Edmund G. Brown Jr. and the California Public Utilities Commission announced March 23 a $120 million settlement with NRG Energy Inc. that will fund the construction of a statewide network of charging stations for zero-emission vehicles, including at least 200 public fast-charging stations and 10,000 plug-in units across the state, according to a statement by the governor's office.
Brown also said he has signed an executive order laying the foundation for 1.5 million zero-emission vehicles on California's roadways by 2025.
"This executive order strengthens California's position as a national leader in zero-emission vehicles," Brown said in a statement, "and the settlement will dramatically expand California's electric vehicle infrastructure, helping to clean our air and reduce our dependence on foreign oil."
The settlement resolves 10-year-old claims against a subsidiary of Dynegy Inc., then a co-owner with NRG of the portfolio of power generating plants currently owned by NRG in California, for costs of long-term power contracts signed in 2001.
NRG assumed full responsibility for resolving this matter in 2006 when NRG acquired Dynegy's 50 percent interest in the assets, the statement said. Some $100 million from the settlement will fund the fast-charging stations and the installation of the plug-in units and electrical upgrades, at no cost to taxpayers. The remaining $20 million will be directed to "ratepayer relief."

The network of charging stations funded by the settlement will be installed in San Diego County, the San Francisco Bay Area, the San Joaquin Valley, and the Los Angeles Basin. This new infrastructure network is designed to spur consumer adoption of electric vehicles.
"The settlement will launch a virtuous circle in which ever more Californians will feel comfortable driving EVs, and growing EV sales will in turn attract ever more investment in charging infrastructure to our state," CPUC President Michael R. Peevey said in a statement. "It will create jobs in California, help clean our air, and support attainment of our greenhouse gas reduction goals."
— Kelly Quigley