CareFusion Gains FDA's OK for New Medical Monitoring System
Wednesday, March 21, 2012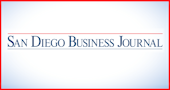 CareFusion Corp. said March 20 that it has gained clearance from the U.S. Food and Drug Administration to market and sell a new medical monitoring system known as the Viking on Nicolet EDX.
The product, which records electrophysiological information from the human nervous and muscular system, is designed to reduce examination time and improve patient comfort, San Diego-based CareFusion said.
The EDX system also aims to improve workflow in busy hospitals and clinical settings by organizing data into a variety of reporting formats. CareFusion said that it developed the product with input from neurologists and electrodiagnostic technicians.
Mary de Sousa, vice president and general manager of the Nicolet business of CareFusion, said the system "helps strengthen our market-leading EMG portfolio and ensures clinicians and patients can benefit from the latest advancements in neurological care."
The FDA reviewed the EDX system under the 510(k) process for medical devices.

CareFusion trades on the New York Stock Exchange under the ticker CFN. Shares were at $25.64 in afternoon trading March 20.
— Kelly Quigley