HemaQuest Raises $13M to Fund Trials for Sickle Cell Drug
Wednesday, March 14, 2012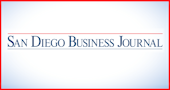 Local biotechnology company HemaQuest Pharmaceuticals Inc. said it has raised $13 million in financing from venture capitalists to move forward with additional clinical studies for an investigational drug targeting sickle cell disease.

A consortium of existing investors participated in the round. They include: Aberdare Ventures, De Novo Ventures, Forward Ventures, Latterell Venture Partners and Lilly Ventures.
Proceeds will be used to fund a randomized, double-blind, placebo-controlled phase 2b clinical study evaluating HemaQuest's lead product candidate, HQK-1001, the company said in a March 12 statement.
The potential drug belongs to a class of compounds originally discovered at Boston University School of Medicine; it already has received Orphan Drug Designation in both the United States and Europe.
Sickle cell disease is a genetic blood disorder that affects approximately 140,000 patients in the U.S. and Europe and 250,000 in the Middle East, HemaQuest said.
The disease causes distorted, rigid sickle red blood cells, which block blood vessels and lead to lack of oxygen to tissues, acute episodes of pain, lung injury and strokes.
HemaQuest CEO John P. Longenecker said the new financing will help the company move "another step closer to a new therapy for this devastating disease affecting underserved populations around the world."
The company said it believes this financing, combined with existing cash balances, will be sufficient to complete the phase 2b trial and fund operations through early 2014.
— Kelly Quigley