ADVERTORIAL: CORPORATE EVENT PLANNING GUIDE SUPPLEMENT
The Del Mar Fairgrounds
Monday, March 12, 2012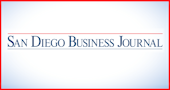 Most people are familiar with the
Del Mar Fairgrounds because of the world-class horseracing, iconic San Diego County Fair and 300 plus events we host each year. But, did you know that we also have a multitude of event space for all your needs? Whether you are a corporation looking to entertain your clients, having a team-building event for your employees, plan a holiday party or other special event, the Del Mar Fairgrounds is the PERFECT place. The Fairgrounds offers meeting and banquet facilities with private balconies that overlook the race track, fountains, manicured gardens and the brilliant Pacific coastline. We are where the "Turf Meets the Surf!"
You won't find a more versatile or impressive venue for any type of business meeting, party or festive gathering. Our landmark Spanish-style buildings, meeting rooms and skyboxes can accommodate 50 to 5,000 guests in indoor and outdoor settings, from suites to arenas, to multi-use buildings where our team can transform your special event that will transport your guests to anywhere in the world! You know you will be well taken care of, with every detail looked after.
The Fairgrounds is also perfect for personal and charitable celebrations. Whether you are planning a holiday party, wedding, class reunion, Bar/Bat Mitzvah, birthday, gala or fundraiser, the Fairgrounds not only provides classic California-style and cool ocean breezes, but also more amenities than a five-star hotel.
The planning is almost done before you even start. There is in-house security, audio/video production, a sign shop and ample parking with our own tram system.
To help you with all the details, both large
and small, you will have your own event coordinator who listens
to your vision and brings the picture to life, allowing you to concentrate on the most important detail - your guests. And, you won't "break the bank," because we have options and packages for every taste, budget, culture and notion. Simply put, the Fairgrounds staff knows how to be creative and cost-effective while arranging a top-notch, memorable event.
The Fairgrounds' banquet menus are inspired and delicious. Premier Catering offers guests a complete menu, ranging from delectable appetizers to sumptuous plated meals featuring an international cuisine. Our talented culinary team will work with you to create a custom menu for any event, from breakfast to an intimate cocktail party to an evening gala.
As you can imagine with all these amenities, central location and picturesque view, these unique event spaces are very popular. Book early to ensure that you get the dates you want as well as the best possible rates! Book your Holiday Party now and receive a special discount rate! For your next event, the Del Mar Fairgrounds is simply the best. Call now and we'll take care of the rest! Call Trish Stiles at (858) 792-4274.
Submitted by the Del Mar Fairgrounds