REAL ESTATE ROUNDUP
Monday, March 5, 2012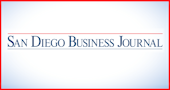 Second Phase of Hospital Expansion Completed
McCarthy Building Cos. Inc. has completed construction of the 13,500-square-foot addition to the emergency department and trauma center at Scripps Mercy Hospital, located at 4077 Fifth Ave. in the Hillcrest area of San Diego. Scripps Health officials recently dedicated the expanded facility, renaming it the "Conrad Prebys Emergency & Trauma Center" in honor of its largest donor.  Representing the second phase of a four-phase, $41.3 million expansion and remodeling project, the new addition doubles the size of the existing emergency department and trauma center to encompass a combined 27,000 square feet of space.   Scripps Mercy Hospital San Diego is the largest hospital in the county and host to one of the busiest emergency centers in the region, accessible 24 hours a day, seven days a week. Some 60,000 patients were treated in the hospital's emergency department in 2011, averaging 164 patients per day. Scripps Mercy Hospital San Diego also operates the busiest trauma center in the county, providing trauma care to more than 2,400 patients each year. Phase one of the project, which McCarthy began in summer 2010, involved the relocation of utilities on Fifth Avenue to an area outside of the new building footprint. A portion of Fifth Avenue was realigned to increase the site area and allow for a patient drop-off parking area. Phase one also involved construction of a temporary lobby. The phase two, 13,500-square-foot addition was performed by McCarthy on a compact, 18,500-square-foot site on the east side of Fifth Avenue, immediately adjacent to Scripps Mercy Hospital San Diego's existing emergency department.  Once the emergency department and trauma division have moved their operations to the newly built space, McCarthy will begin phase three, which entails complete tenant improvement remodeling of the existing 13,500-square-foot emergency care facility. The fourth phase will involve construction of a parking area across the street from the expanded facility.  When fully complete, the Conrad Prebys Emergency & Trauma Center will accommodate 49 beds — double the number of beds previously available. Four trauma bays will double the patient capacity of its current trauma center, accommodating up to eight people.  A department-dedicated CT scanner adjacent to the trauma room bays eliminate the need to transport patients to the hospital's radiology department. A dedicated telemetry system with continuous wireless monitoring capabilities allow staff to constantly monitor all patients. An in-house lab expedites test results for physicians and nurses so they can diagnose and treat patients as quickly as possible. The new facility is named in honor of Conrad Prebys, a prominent San Diego developer and philanthropist who donated $10 million to support Scripps Mercy Hospital San Diego's emergency department and trauma services center in 2006. The gift is the largest donation to the not-for-profit hospital in its 121-year history. It marked Prebys' first donation to Scripps, which was followed in 2011 with a $45 million donation to build the new Scripps Prebys Cardiovascular Institute on the campus of Scripps Memorial Hospital La Jolla, which McCarthy is also constructing on behalf of Scripps Health. National design firm HDR is the architect. Project team consultants include Degenkolb as structural engineer, Latitude 33 as civil engineer, Syska Hennessy as electrical and mechanical engineer, and MW Peltz Associates as landscape architect. 
Groundbreaking Held for CSUSM Student Union
Cal State San Marcos held a ceremony Feb. 23 to celebrate the groundbreaking of its future student union. The new four-story, 89,283-square-foot building will be located near the center of campus adjacent to Cesar Chavez Circle with the fourth floor entrance opening onto Kellogg Plaza. The $43,980,000 project is made possible through student fees. When construction of phase one is complete in spring 2014 the union will feature four different dining options, a coffee shop and lounge, indoor and outdoor fireplaces, a convenience store, a quiet lounge, a spiritual lounge, a TV lounge, activity room and commuter lounge. The union will also be the new home of Student Life & Leadership, the Tukwut Leadership Center, Associated Students Inc. and all of the social justice centers including the Cross Cultural Center, Pride Center and Women's Center. A ballroom, meeting rooms and office space for student union operations will also be included.
Work Gets Under Way on Monarch School Remodeling
Monarch School held a groundbreaking ceremony Feb. 16 for a new facility that will allow it to serve more than double its current student population with a massive remodel of a 51,000-square-foot warehouse in East Village. The event kicked off the renovation to equip the school with essential features for a modern, effective learning environment. Monarch School's new East Village campus is located just south of Petco Park at 1625 Newton Ave. Monarch School's current facility is only 10,000 square feet and is filled by about 150 students and 45 staff members daily. The building is at capacity to the point that classrooms are doubled up with two grade levels each, services like eye exams and tutoring are held in the middle of the hall/lobby, and the only outdoor area, a minimal 5,000 square feet, is a catchall used for the cafeteria, gym, auditorium, study hall and more. The current building also limits the number of students Monarch can help, at a time when the need is greater than ever. By moving to the larger facility, Monarch School will be able to serve double the student population, at least 350 children, providing a school environment where they feel safe and accepted, and where they can receive additional programs to help break the cycle of homelessness. Founded in 1988, Monarch School serves kindergarten through grade 12 homeless students. Monarch operates through a unique partnership with the public school system and a nonprofit arm to supplement education with basic needs such as food, hygiene kits, clothing, school supplies, transportation to and from school, and counseling.
Local Architect Selected for Military Warehouse Project
San Diego-based KMA Architecture & Engineering was recently selected as the architect for a new warehouse at Marine Corps Base Camp Pendleton, in a design/build partnership with Balfour Beatty Construction. Construction on the warehouse is expected to begin in April and will be complete in mid-2013. KMA will begin designs for the 30,000-square-foot, $6.5 million project to meet the U.S. Green Building Council's Leadership in Energy and Environmental Design Gold certification. In addition to energy-efficient features, the single-story structure will include high bay doors, a full-length loading dock along the north side, and a steel roof. Designs will allow the option for NAVFAC Southwest to expand the building to 90,000 square feet in the future.  "The new warehouses are being built to replace existing buildings that were constructed before WWII," said Robb Walker, principal at KMA Architecture & Engineering. "Our design incorporates the latest in sustainable features and provides for maximum functionality, flexibility and future expansion of the facility." The KMA team consists of Walker, design project manager; and Ilia Voronchihin, project architect. David Purtee of Balfour Beatty Construction is the project manager. Other members of the design team are: Burkett & Wong, structural and civil engineers; EPI, electrical engineers; Abbott Engineering, mechanical and plumbing engineers; Veltre Engineering, fire protection engineers; Geocon, geotechnical engineers; Southwest Interiors, interiors; and Teshima Design Group, landscape architects.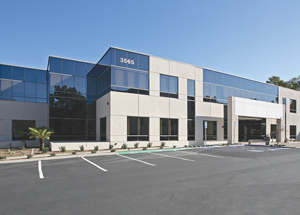 Sequenom Leases Lab Space In Torrey Pines for $6.6M
Cassidy Turley BRE Commercial announced that Sequenom Inc. has signed a $6.6 million lease for lab space in Torrey Pines. Sequenom signed a 48-month lease for 46,000 square feet of laboratory space at 3565 General Atomics Court. Sequenom required expansion space for manufacturing and R&D immediately adjacent to its existing facility located at 3595 John Hopkins Court. Dave Odmark, Jerry Keeney and Brian Starck of Cassidy Turley BRE Commercial's Life Sciences Group represented the property owner, Alexandria Real Estate Equities Inc., in the transaction. Shaun Burnett of Studley represented Sequenom. Sequenom designs, develops, manufactures and markets innovative technology, instrumentation and tests that target and serve discovery and clinical research and clinical molecular diagnostics markets.
Development Site in La Jolla Sells for $2.4M
LJ Ocean View LLC has purchased an 11,253-square-foot property located at 7417 Olivetas Ave., La Jolla for $2,412,500.
The seller, Olivetas Associates LLC, was represented by Victor Krebs and Rob Morgan of Colliers International. The buyer was represented by Eric Eaton of Prudential California Realty.
The site is fully entitled for an eight-unit townhome project which the buyer plans to develop. The existing improvements consist of an eight-unit apartment building with all one-bed/one-bath units. 
This is the second development site Krebs and Morgan handled for the seller in the La Jolla area.  In February 2011, they sold a fully entitled 24-unit townhome project at 1030 Pearl St. for $7,591,000. The buyer, Zephyr Partners, is currently under construction on the 24 townhomes.