TECHNOLOGY: FIRM DEVELOPING NEXT-GENERATION LIGHT SOURCE
Cymer's Revenue, R&D Spending Increase
Monday, March 5, 2012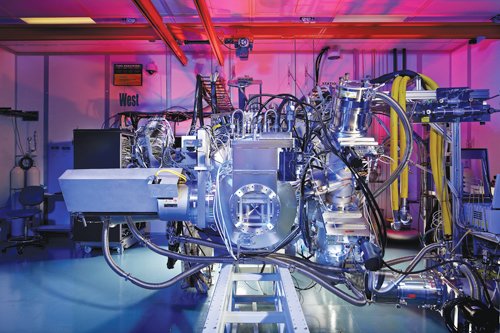 CYMER INC.
CEO: Bob Akins.
Revenue: $594.2 million in 2011; $534.2 million in 2010.
Net income: $80.2 million in 2011; $91.0 million in 2010.
No. of employees: About 900 (locally);
about 1,300 (companywide).
Headquarters: San Diego (near Rancho Bernardo).
Year founded: 1986.
Stock symbol and exchange: CYMI on Nasdaq.
Company description: Cymer develops light sources used by chipmakers worldwide to pattern advanced semiconductor chips, and is pioneering new crystallization tools for the flat-panel display industry.
Key factors for success: Support the installed base of Cymer light sources with OnPulse products; maintain market leadership with deep ultraviolet light sources; continue to drive the success of the extreme ultraviolet program and initial EUV light sources at chipmaker sites; continued acceptance of its display products by flat-panel display manufacturers.
Cymer Inc...