After 'Grueling Process,' Development Has Its Direction
Monday, June 25, 2012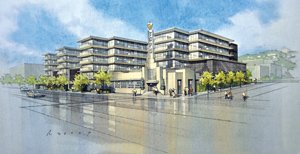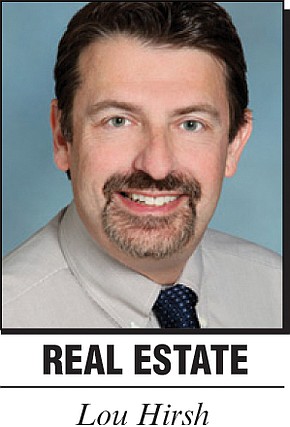 Centre City Development Corp., downtown San Diego's redevelopment agency, has approved plans for a 364-room, dual-hotel project being developed on the former Fat City/China Camp restaurant site in downtown San Diego.
In a previous life, the project by developers GLJ Partners and Jonathan Segal was a mixed-use residential proposal, calling for 232 apartments, that drew resistance from CCDC leadership and, most vocally, from Solar Turbines, which objected to having new housing so close to its downtown industrial facilities.
Developers submitted their revised proposal to CCDC in April, which had the blessing of Solar Turbines and several local business groups, and CCDC gave it the green light on June 14.
"We're hoping to move forward with construction early next year," said Segal, noting that developers have otherwise obtained all necessary entitlements and were awaiting final review by the city's Planning Commission.
In a letter to CCDC dated May 22, Robert Card, an air pollution control officer for the San Diego County Air Pollution Control District, wrote that the revised hotel project "would not expose Solar Turbines to any significant increase in regulatory oversight or permitting delays" if it undertakes its own future expansions or improvements.
The $40 million project at Pacific Highway and W. Hawthorn Street, near Little Italy, now calls for a six-story, 239,100-square-foot building, designed by Gene Fong Associates of Los Angeles and including a standard hotel and an all-suites hotel, with a total of 364 rooms. It will incorporate the Art Deco-style façade of the 1940s-era Tops Night Club, the predecessor of Fat City at that location.
"This is a happy day for the Fat City team," said Luke Daniels, GLJ Partners' development director, reacting to CCDC's decision. "Gaining approval has been a grueling process that has consumed enormous resources for the past two years. We're happy to move on."
• • •
Sunstone May Sell More Hotels: Sunstone Hotel Investors Inc. recently announced it is selling the 284-room Marriott Del Mar in Carmel Valley for $66 Million, and the Aliso Viejo-based company may soon be putting yet another of its local properties on the block.
The news website Commercial Real Estate Direct recently reported that Sunstone has hired a broker to list four more hotels in its national portfolio for sale, including the 257-room San Diego Del Mar Hilton.
Irvine-based consulting firm Atlas Hospitality Group also reported that the hotels, including the local Hilton, are being listed by the brokerage firm Hodges Ward Elliott. Atlas noted that the Hilton had an average occupancy rate of 69 percent in the year ending Sept. 30, and has a $24.9 million securitized loan.
Sunstone officials could not be reached for comment, but the company has recently been making big shifts in its portfolio — selling off midsized properties located in suburban or peripheral markets and buying more large, high-profile hotels in the central business districts of major cities.
Last year it paid $475 million for a majority stake in the 1,190-room Hilton San Diego Bayfront, the region's third-largest hotel by room count.
• • •
Old Buildings Are New Again: Locally based entertainment venue developer and consultant Good Time Design LLC plans a soft opening June 29 for Block 16 Union & Spirits, a nightclub that is part of a larger restaurant and event complex being built in the historic Culy warehouse on Seventh Avenue in East Village.
The 10,000-square-foot, multilevel Block 16 is next door to the recently opened Lucky's Lunch Counter, a nostalgia-themed diner also developed by Good Time's CEO, Ty Hauter, who operates several downtown venues such as Bub's at the Ballpark and The Tipsy Crow.
Send commercial real estate and development news of general local interest to Lou Hirsh via e-mail at lhirsh@sdbj.com or call 858-277-8904.