Sunrise Powerlink Put Into Service
Tuesday, June 19, 2012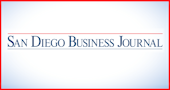 Sunrise Powerlink, San Diego Gas & Electric Co.'s $1.9 billion transmission line linking San Diego to Imperial County, was completed and put into service, the company said June 18.
The 500,000 volt line initially is capable of bringing up to 800 megawatts of renewable energy derived from solar and wind farms in Imperial. It's going to be especially important this summer, due to the fact that the region has been operating without power generated from the closed San Onofre nuclear plant, SDG&E officials said.
"The timing for completion of this important new transmission artery could not come at a more critical time," said Steve Berberich, president of the California Independent System Operator Corp., the agency that manages most of the state's power grid system.
The Sunrise project was completed in 18 months rather than the estimated 24 months, and on budget, said Michael Niggli, SDG&E's president.
In the past three years, the company has signed eight agreements with renewable providers for more than 1,000 megawatts of solar and wind power in Imperial. That amount is sufficient to power some 650,000 homes.
While SDG&E extolled the project's benefits and its big numbers relating to its scope, it has also been the target of ongoing litigation from environmental groups and residents of the back country area of both Imperial and San Diego counties.
At one point, the project was halted by the state Public Utilities Commission because of problems involving the dropping of tools and other items from helicopters which were used in installing 75 percent of the line's towers.
SDG&E maintained building the transmission line and obtaining the renewable energy sources was essential for it to comply with the state-mandated requirement to generate one third of its power from such resources.